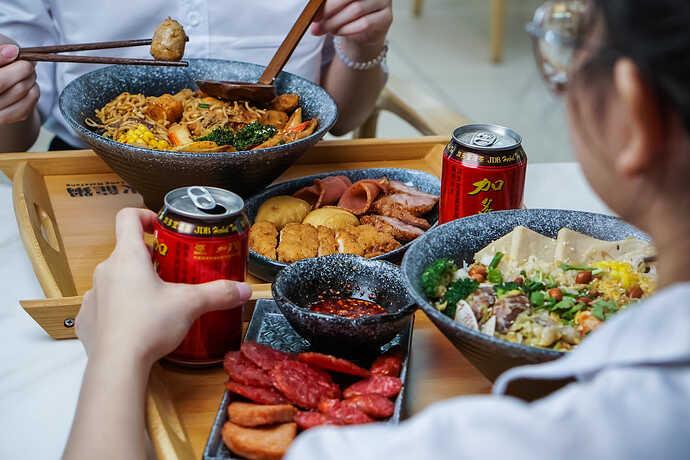 Image Source:
火龍鍋 Huo Long MalaTang
Location:
12-G, Jln Puteri 7/13A, Bandar Puteri, 47100 Puchong, Selangor
Operating Hour:
Monday-Sunday 12 pm–12 am
Introduction:
Welcome to Huo Long MalaTang, your gateway to a fiery and flavorful culinary adventure in Puchong. Our restaurant is dedicated to serving the authentic taste of MalaTang, a popular Chinese dish renowned for its spicy and aromatic broth. Brace yourself for a dining experience that ignites your taste buds and takes you on a journey through the bold and diverse flavors of Chinese cuisine.
What to Expect:
At Huo Long MalaTang, expect an explosion of spices, fresh ingredients, and aromatic herbs in every bowl. Choose from a variety of meats, vegetables, noodles, and tofu, and watch as our skilled chefs craft your personalized MalaTang dish right before your eyes. Feel the heat of Sichuan peppers and the richness of savory broth combining into a symphony of flavors. The experience is not just a meal; it's a culinary spectacle, allowing you to tailor the spice level and ingredients to your preference, ensuring a uniquely satisfying and spicy adventure.
Conclusion:
In conclusion, Huo Long MalaTang offers more than just a meal; it's an immersive journey into the heart of Chinese spice culture. With its commitment to quality ingredients, bold flavors, and a personalized dining experience, the restaurant ensures every visitor leaves with a newfound appreciation for the art of spicy cuisine. Join us at Huo Long MalaTang in Puchong and spice up your dining routine. Get ready to embark on a taste adventure that will leave you craving the fiery delights of MalaTang.