Step 1:
if you have iPhone or iPad now, use your safari or Google chrome browser which can support for AR visual and visit apple.com. Scroll until "See iPhone 11 Pro in AR"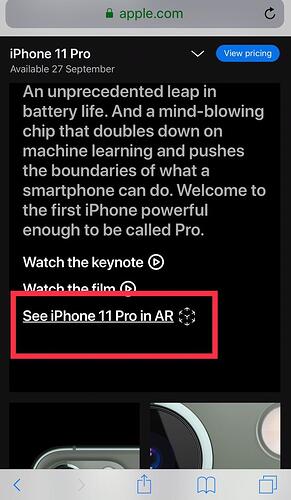 Step 2:
Then, the browser will pop up the 3D model of the iPhone 11/11 Pro. You can use the touch rotation to view the 360 degrees of the phone. To enter the AR interface, click on the "AR" in the upper right.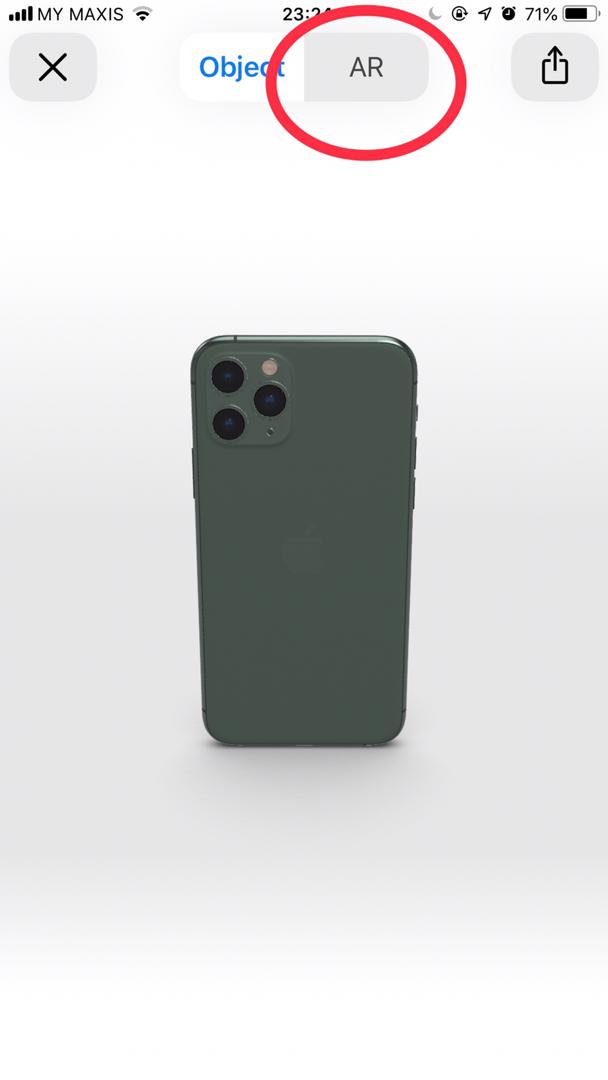 Step 3:
May start to taking a photo with iPhone 11 Pro!!!