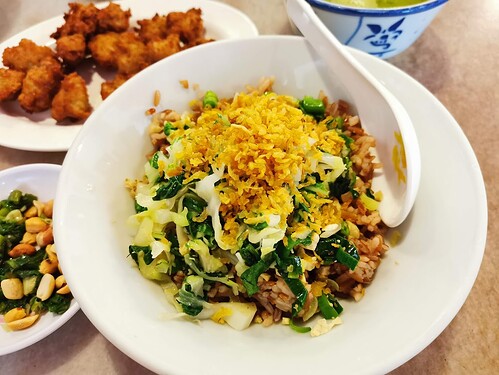 Image Source: Google Review
Location:
Ho Boh Restaurant, 21, Jalan TK 1/11a, Taman Kinrara, 47180 Puchong, Selangor
Operating Hours:
Monday - Sunday
10:30am - 8:00pm
Introduction:
Welcome to Ho Boh Restaurant in Puchong, where culinary tradition meets contemporary taste. Nestled in the heart of Puchong, our restaurant is a testament to the rich heritage of Asian cuisine. With a legacy rooted in authentic flavors, Ho Boh is a culinary haven for enthusiasts seeking a genuine and delightful dining experience.
What to Expect:
At Ho Boh Restaurant, expect a fusion of time-honored recipes and innovative culinary techniques. Our menu boasts a tantalizing array of dishes crafted from the freshest ingredients, ensuring a symphony of flavors in every bite. From classic Asian delicacies to creatively reimagined specialties, our chefs' expertise shines through, promising a gastronomic adventure that will satisfy even the most discerning palate.
Conclusion:
In conclusion, Ho Boh Restaurant in Puchong offers more than just a meal; it offers a culinary journey that transcends taste. With a commitment to authenticity and excellence, our restaurant guarantees a dining experience that marries tradition with innovation. Your visit to Ho Boh Restaurant promises not just a meal, but a memorable encounter with the essence of Asian cuisine.