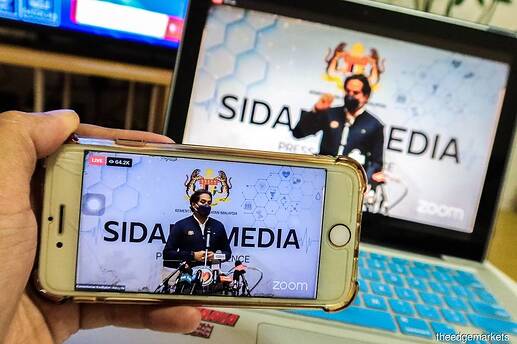 PUTRAJAYA (Feb 7): Health Minister Khairy Jamaluddin has reminded the Malaysian public that all senior citizens aged 60 years and above as well as recipients aged 18 years and above of full dose of Sinovac Covid-19 vaccine need to take booster shot to maintain their complete vaccination status before March 1, 2022.
According to him, there are one million senior citizens, or 32% of them in the country, who have yet to take their Covid-19 vaccine booster dose.
He reiterated that a booster dose provides protection against Covid-19 infection especially from severe complications.
Khairy pointed out that unvaccinated individuals are nine times more likely to be infected and 62 times more likely to die of coronavirus compared to individuals who have taken their booster dose.
He added that the risk of severe infection is also higher among senior citizens, noting that 57.3% of the Covid-19 death toll of 32,034 involved senior citizens.
As of Feb 6, some 12.36 million people or 52.8% of the Malaysian population aged 18 years and above had received their booster shot — equivalent to nearly half of the 25.72 million (aged 12 years and above) — who had completed two doses of Covid-19 vaccines.
Meanwhile, 33,599 or 1% of children aged five to 12 years had had their first jab.
Malaysia's daily new cases of Covid-19 infection exceeded the 10,000 mark on Sunday — the first time since Oct 2 last year. The figure climbed to 11,034 as of noon on Monday (Feb 7), compared with 10,089 cases on Sunday.
He stressed that a majority of the infections are asymptomatic cases or mildly symptomatic, classified as categories 1 and 2.
Meanwhile, Khariy said the government also welcomes and encourages employers to implement the practice of work from home or implement an attendance rotation system at their offices in an effort to create a safe environment the workplace.
Source: The Edge Markets