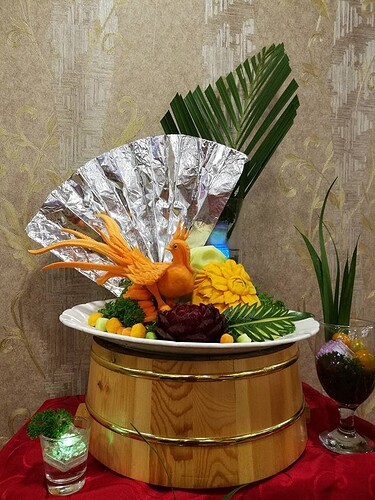 Image Sources:
Facebook Monspace Seafood Puchong
Location:
58,60,62, Jalan Puteri 2/2, Puchong 47100 Malaysia
Operating Hours:
Monday - Sunday : 10:00 AM - 10:00 PM
Introduction :
Monspace Seafood Puchong is a renowned seafood restaurant located in the vibrant district of Puchong, Selangor, Malaysia. With its dedication to serving delectable and fresh seafood dishes, this restaurant has become a popular destination for seafood lovers. From succulent prawns to flavorful crabs and a variety of fish, Monspace Seafood offers a diverse menu that showcases the bounties of the ocean. The restaurant takes pride in sourcing high-quality ingredients and utilizing expert culinary techniques to create dishes that are both visually appealing and tantalizing to the taste buds. With its welcoming ambiance and attentive service, Monspace Seafood Puchong provides an enjoyable dining experience for individuals, families, and seafood enthusiasts.
Location and Accessibility :
Monspace Seafood Puchong is conveniently located at 58, 60, and 62 Jalan Puteri 2/2 in Puchong, Malaysia. Situated in a bustling area, the restaurant enjoys a prime location that is easily accessible to both locals and visitors. Whether you're residing in Puchong or exploring the surrounding areas, Monspace Seafood is easily reachable due to its central position. The restaurant benefits from excellent transportation links, making it convenient to reach by car, taxi, or public transportation. Additionally, ample parking spaces are available nearby, ensuring a hassle-free experience for customers.
Operating Hours :
Monspace Seafood Puchong welcomes diners seven days a week, with operating hours from 10:00 AM to 10:00 PM. Whether you're in the mood for a seafood feast during the weekdays or a leisurely dinner on the weekends, the restaurant offers generous operating hours to cater to your cravings. The consistent opening hours throughout the week make it convenient for customers to visit and enjoy the fresh seafood offerings at any time. Monspace Seafood Puchong's commitment to providing a wide range of seafood delicacies during their operating hours ensures that customers can savor the flavors of the ocean whenever their appetite calls for it.
What to expect :
Customers visiting Monspace Seafood Puchong can expect the following:
Fresh and High-Quality Seafood: As a seafood-focused restaurant, customers can expect the use of fresh and high-quality seafood in their dishes. From succulent prawns to flavorful crabs and a variety of fish, the restaurant takes pride in serving dishes that highlight the natural flavors and textures of the ocean's bounty.

Extensive Seafood Menu: Monspace Seafood Puchong offers a diverse menu featuring a wide selection of seafood dishes. From classic preparations such as butter prawns and chili crabs to innovative creations, there are options to satisfy every seafood lover's taste preferences.

Expertly Prepared Dishes: The restaurant's culinary team employs expert techniques to ensure that each seafood dish is prepared to perfection. Customers can expect dishes that are cooked with precision, allowing the natural flavors of the seafood to shine through.

Flavorful Sauces and Seasonings: Monspace Seafood Puchong is known for its delicious sauces and seasonings that accompany the seafood dishes. Customers can expect flavorful gravies, spicy sauces, and aromatic seasonings that enhance the overall taste experience.

Comfortable and Inviting Ambience: The restaurant provides a comfortable and inviting ambience for customers to enjoy their dining experience. Whether you're dining with family, friends, or colleagues, Monspace Seafood Puchong offers a welcoming ambience that is suitable for various occasions.

Attentive and Friendly Service: The restaurant's staff members are known for their attentive and friendly service. They are knowledgeable about the menu and are ready to assist customers with any inquiries or recommendations, ensuring a pleasant and memorable dining experience.
Conclusion :
In conclusion, Monspace Seafood Puchong is a popular seafood restaurant in Puchong, Malaysia, offering an array of fresh and flavorful seafood dishes. With its commitment to using high-quality ingredients, expert culinary techniques, and a diverse menu, customers can expect a delightful dining experience. From the moment they step into the inviting ambience to the moment they savor each bite of their expertly prepared seafood, Monspace Seafood Puchong delivers on its promise of quality and taste. With attentive service, a wide variety of seafood options, and reasonable prices, the restaurant provides good value for money.