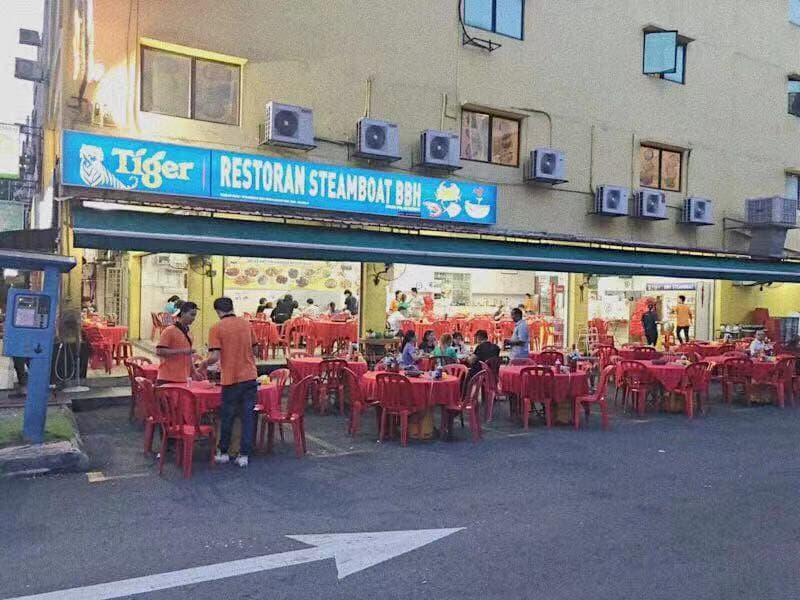 Image Source :
Facebook BBH Steamboat
Location:
24, Jalan Puteri 2/2, Bandar Puteri 47100 Puchong, Selangor, Malaysia
Operating Hours:
Monday - Sunday : 3:00pm - 12:00am
Introduction :
BBH Steamboat Restaurant is a popular dining destination known for its delicious steamboat offerings. Located in Puchong, Malaysia, this restaurant provides a comfortable and inviting atmosphere for guests to enjoy a satisfying meal with family and friends. With a wide variety of fresh ingredients, including premium meats, seafood, and an assortment of vegetables, BBH Steamboat Restaurant offers a customizable dining experience. Guests can indulge in the interactive cooking process, creating their own flavorful combinations in the simmering broth. The restaurant prides itself on using high-quality ingredients and providing excellent service to ensure a memorable dining experience.
Location and Accessibility :
BBH Steamboat Restaurant is conveniently located at 24, Jalan Puteri 2/2, in the vibrant neighborhood of Bandar Puteri in Puchong, Selangor, Malaysia. Situated in a bustling commercial area, the restaurant enjoys easy accessibility and is well-connected to major roads and transportation hubs.
Operating Hours :
BBH Steamboat Restaurant welcomes guests throughout the week, from Monday to Sunday, with operating hours from 3:00 PM until 12:00 AM. Whether you're craving a satisfying steamboat meal in the afternoon or late into the evening, the restaurant offers a comfortable and inviting dining experience.
What to expect :
Customers visiting BBH Steamboat Restaurant can expect a delightful and satisfying dining experience. The restaurant is known for its delectable steamboat offerings, featuring a variety of fresh ingredients such as succulent meats, crisp vegetables, and flavorful broths. Customers can enjoy the interactive and communal dining style of steamboat, where they can customize their own meals by selecting their preferred ingredients and cooking them in the simmering broth at the table. The menu at BBH Steamboat Restaurant offers a wide range of options, catering to different tastes and dietary preferences. Along with the delicious food, customers can expect friendly and attentive service from the restaurant staff, ensuring a pleasant and enjoyable dining experience for everyone.
Conclusion :
In conclusion, BBH Steamboat Restaurant is a popular destination for steamboat enthusiasts in Puchong, Malaysia. With its convenient location, cozy ambiance, and flavorful steamboat options, it provides a fantastic dining experience for customers.