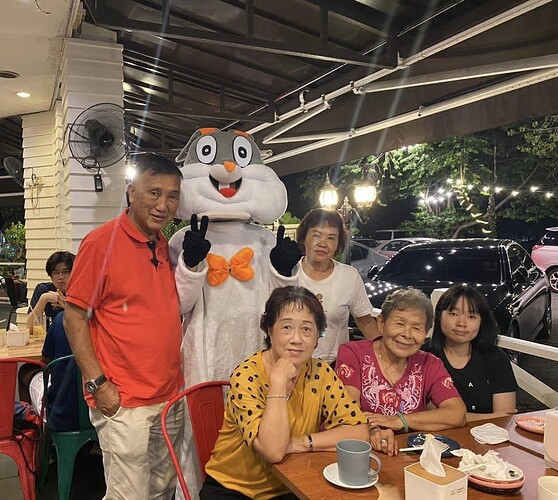 Image Source :
Facebook In House Cafe
Location:
33, Jalan Kenari 17C, Bandar Puchong Jaya, Puchong, Malaysia
Operating Hours:
Monday - Sunday : 12:00PM - 3:00PM
Introduction :
In House Cafe is a delightful dining establishment located in Puchong, Selangor. With its cozy and inviting ambiance, the cafe provides a perfect setting for friends and families to gather and enjoy a delicious meal together. Whether you're looking for a hearty breakfast, a satisfying lunch, or a delightful afternoon tea, In House Cafe has something to offer for everyone. The menu features a variety of mouthwatering dishes, including freshly brewed coffee, delectable pastries, flavorful sandwiches, and sumptuous main courses. The friendly and attentive staff are dedicated to ensuring a memorable dining experience, with their prompt service and attention to detail.
Location and Accessibility :
In House Cafe is conveniently located at 33, Jalan Kenari 17C, in the vibrant area of Bandar Puchong Jaya, Puchong, Malaysia. The cafe enjoys a prime location within easy reach for both locals and visitors. Whether you're traveling by car, public transportation, or on foot, reaching In House Cafe is a breeze. The area is well-connected with major roads and highways, making it easily accessible from various parts of Puchong and surrounding areas. Ample parking space is available nearby, ensuring a hassle-free experience for those traveling by car. For those relying on public transportation, the cafe is also accessible by buses and taxis, with nearby bus stops and taxi stands just a short walk away.
Operating Hours :
In House Cafe welcomes guests from Monday to Sunday, offering a delightful dining experience during their operating hours from 12:00 PM to 3:00 PM. Whether you're craving a satisfying lunch or looking to enjoy a leisurely meal in the afternoon, the cafe is ready to serve you with their delectable menu and warm hospitality.
What to expect :
Customers can expect a satisfying dining experience at In House Cafe. With their dedicated team of chefs and attentive staff, customers can anticipate delicious food prepared with care and served with a smile. The menu offers a variety of delectable dishes, including both local and international flavors, ensuring there's something to please every palate. From flavorful appetizers to hearty mains and tempting desserts, In House Cafe aims to provide a well-rounded dining experience. Additionally, customers can expect a cozy and welcoming ambience, creating a pleasant atmosphere to enjoy their meals.
Conclusion :
In House Cafe is a delightful dining establishment that offers a range of delicious dishes and a warm and inviting ambience. With their attentive service and mouthwatering menu, customers can expect a satisfying culinary experience.