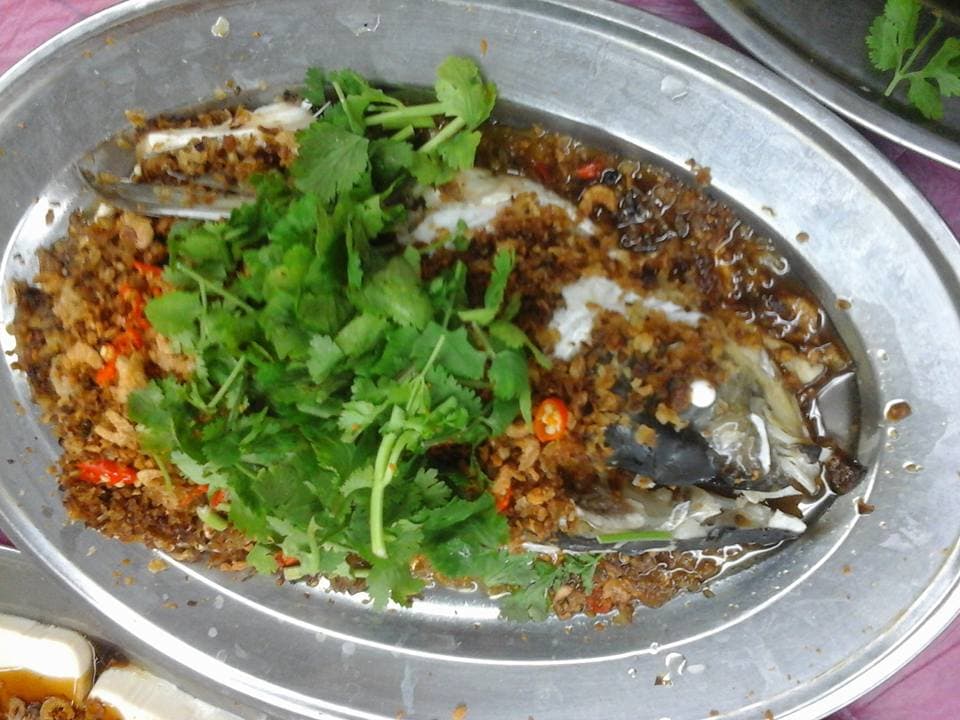 Image Source :
财记蒸鱼头puchong
Location:
8, Jalan Merak 4a Bandar Puchong Jaya, Puchong 47100 Malaysia
Operating Hours:
Monday - Sunday : 11:30 AM - 9:00 PM
Introduction :
Shan Choy Kee Steamed Fish Head Restaurant is a renowned eatery located in Puchong, Selangor. With a reputation for serving exceptional steamed fish head dishes, this restaurant has become a favorite among locals and visitors alike. The restaurant prides itself on using the freshest ingredients and skillfully preparing their signature dish to perfection.
Location and Accessibility :
Shan Choy Kee Steamed Fish Head Restaurant is conveniently located at 8, Jalan Merak 4a in Bandar Puchong Jaya, Puchong, Malaysia. Situated in a bustling area, the restaurant is easily accessible by both public and private transportation. For those traveling by car, there are parking spaces available nearby, making it convenient for customers to visit. Additionally, the restaurant is also within walking distance from public transportation stops, making it easily reachable for those using buses or taxis.
Operating Hours :
Shan Choy Kee Steamed Fish Head Restaurant welcomes diners throughout the week with its generous operating hours. From Monday to Sunday, the restaurant opens its doors from 11:30 AM to 9:00 PM, providing ample time for customers to satisfy their cravings for delicious steamed fish head and other delectable dishes. Whether it's a weekday lunch or a weekend dinner, patrons can conveniently visit the restaurant and indulge in the flavorful offerings.
What to expect :
Customers visiting Shan Choy Kee Steamed Fish Head Restaurant can expect a delightful dining experience filled with tantalizing flavors and exceptional service. The restaurant is known for its specialty dish, the steamed fish head, which is prepared with expertise and care. Guests can anticipate a menu featuring a variety of fresh seafood options, alongside a selection of mouth-watering Chinese cuisine. The ambience of the restaurant creates a cozy and welcoming atmosphere, perfect for enjoying a satisfying meal with friends and family.
Conclusion :
In conclusion, Shan Choy Kee Steamed Fish Head Restaurant is a hidden gem in Puchong, Malaysia, offering a delectable array of dishes with a focus on their signature steamed fish head. With its convenient location and welcoming ambiance, this restaurant provides an ideal setting for enjoying delicious Chinese cuisine. From the attentive service to the fresh and flavorful seafood options, guests can expect a satisfying dining experience that will leave them craving for more.