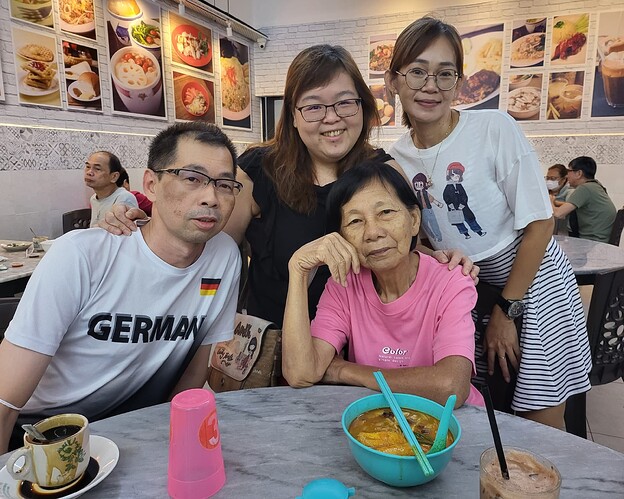 Image Source :
Facebook Restoran Big Family
Location:
2, Jalan Puteri 5/3, Bandar Puteri Puchong 47100 Puchong, Selangor, Malaysia
Operating Hours:
Monday - Sunday : Always Open
Introduction :
Restoran Big Family is a renowned dining establishment in Puchong, Selangor, offering a delightful culinary experience for individuals and families alike. With its warm and inviting atmosphere, this restaurant welcomes guests to indulge in a wide variety of flavorsome dishes. Whether you're craving local Malaysian cuisine or international delights, Restoran Big Family has a diverse menu that caters to different palates. The restaurant takes pride in its exceptional service, ensuring that every customer feels valued and satisfied.
Location and Accessibility :
Restoran Big Family is conveniently located at 2, Jalan Puteri 5/3, in the bustling area of Bandar Puteri Puchong, Selangor, Malaysia. The restaurant's strategic location makes it easily accessible to both locals and visitors. Whether you're driving or using public transportation, reaching Restoran Big Family is a breeze. For those driving, there are ample parking spaces available nearby. Public transportation options, such as buses or taxis, are also readily available in the area, making it convenient for customers to reach the restaurant.
Operating Hours :
Restoran Big Family is a restaurant that caters to its customers' needs by offering flexible operating hours. The restaurant is known for its commitment to serving delicious meals and providing excellent service, and it goes the extra mile by being open every day of the week. Whether it's a weekday or a weekend, Restoran Big Family welcomes diners with open doors and a warm ambience. The "Always Open" policy ensures that customers can enjoy their favorite meals at any time that suits them best.
What to expect :
Customers visiting Restoran Big Family can expect a delightful dining experience with a wide range of delectable dishes and a warm, friendly ambience. The restaurant takes pride in its diverse menu, offering a variety of flavorful options to cater to different tastes and preferences. Whether it's local favorites, international cuisines, or speciality dishes, Restoran Big Family aims to satisfy every palate. Customers can expect prompt and attentive service from the dedicated staff, ensuring a pleasant dining experience from start to finish. Additionally, the "Always Open" policy provides convenience and flexibility, allowing customers to enjoy their meals at their preferred time. Overall, customers can expect a satisfying culinary journey and a memorable time at Restoran Big Family.
Conclusion :
In short, Restoran Big Family is a go-to destination for food lovers in Puchong, offering a wide array of delicious dishes and a welcoming ambiance. With its convenient location, diverse menu, and round-the-clock service, it aims to provide a memorable dining experience for customers.