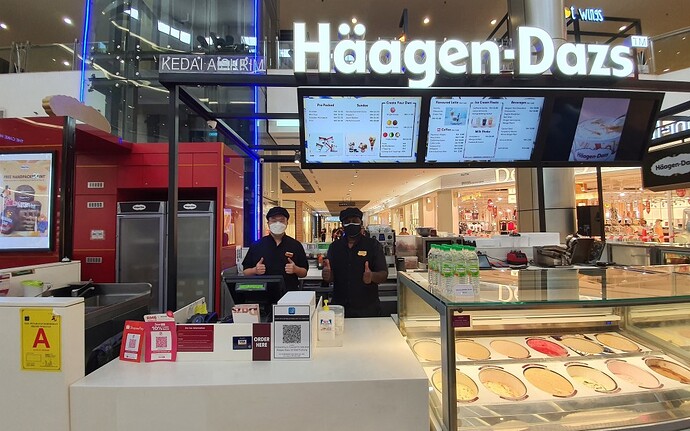 Address:
Lot EG 18, IOI Mall Batu 9, Jln Puchong Bandar Puchong Jaya, 47100 Puchong Selangor
Operating Hours:
Monday - Sunday: 10:00 - 22:00
Inroduction:
Welcome to Häagen-Dazs Shop & Cafe at IOI Mall Puchong – a haven for ice cream enthusiasts. Nestled in the vibrant IOI Mall, this Häagen-Dazs location offers a luxurious atmosphere to indulge in premium ice cream. Whether for a leisurely treat or a delightful gathering, Häagen-Dazs at IOI Mall Puchong promises an unparalleled ice cream experience.
What To Expect:
Envision a delightful experience at Häagen-Dazs Shop & Cafe in IOI Mall Puchong. Immerse yourself in premium ice cream with an array of flavors, signature sundaes, and delectable desserts. Revel in the opulent ambiance and exceptional service, establishing the ideal backdrop for sweet moments and refined gatherings in Puchong.
Conclusion:
In conclusion, Häagen-Dazs Shop & Cafe at IOI Mall Puchong is the ultimate destination for a luxurious ice cream experience. With a diverse menu of premium flavors and enticing desserts, it provides a perfect setting for indulgence and sophisticated gatherings. A must-visit for those seeking sweet bliss.