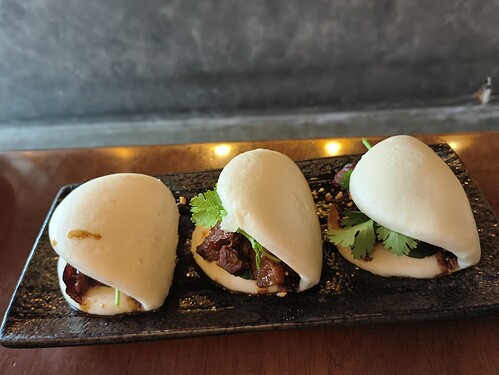 Image Source :
Google Review
Location :
G-09, Ground Floor , Tower 4&5, PFCC, Jalan Puteri 1/2, Bandar Puteri Puchong, 47100 Puchong, Selangor.
Operating Hours :
Monday to Sunday 11:00 AM - 9:00 PM
*Close on Wednesday
Introduction :
Welcome to Ground Eatery, a culinary oasis located in the heart of Puchong. The restaurant is a haven for food enthusiasts seeking a delightful dining experience that combines creativity and comfort, making every visit a memorable one.
What to Expect :
At Ground Eatery, expect to be amazed by a thoughtfully curated menu that showcases a fusion of flavours from around the world. Our skilled chefs blend local and international ingredients to create innovative dishes that tantalise the taste buds. From hearty comfort foods to exquisite culinary delights, each plate is a work of art that promises to leave you wanting more.
Conclusion :
In conclusion, Ground Eatery in Puchong is a must-visit destination for food lovers seeking a unique and diverse dining experience. With its creative and flavourful dishes, warm ambiance, and attentive service, the restaurant ensures every guest is treated to a memorable culinary journey. Come and indulge your senses at Ground Eatery, where food is an expression of artistry and passion.