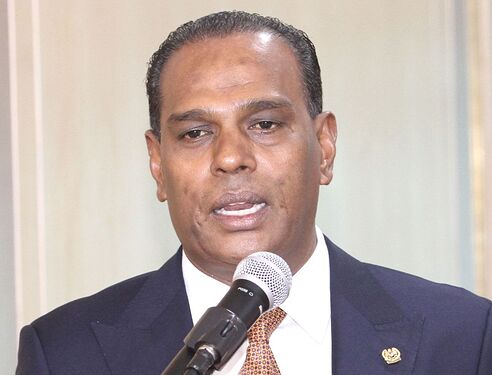 KUALA LUMPUR: Come rain or shine, the government will implement the RM1,500 minimum wage on May 1, says Human Resources Minister Datuk Seri M. Saravanan.
Despite calls from certain industry players for a gradual increase in salary implementation, he said that it was difficult to please all parties.
"The government is only giving exemption to a few industries after certain considerations.
"I understand that there are some companies facing difficulties, especially those in the informal sectors.
Earlier, Saravanan announced a total of 519,937 applications for foreign workers as of April 7.
"This number is only for the first batch, and we still have the second batch. So this means Malaysia's economy is doing well."
He said when it comes to salary increments, no employer has ever agreed, but in time, the salary must still be adjusted.
On the MOU, Saravanan said that it was part of the Zero Homeless Initiative that would be carried out through the Socso work placement programme.
The MOU was signed by Socso chief executive officer Datuk Seri Mohammed Azman Aziz Mohammed and MyQaseh Sdn Bhd chief executive officer Trina Thomas Raj.
So far, 100 homeless people have obtained work placement under the initiative, he said.
"This can help realise the government's effort to help the homeless people improve their lives and come out of poverty while ensuring no one gets left behind in the development of the country," he said.
Socso is offering some 400,000 job opportunities to Malaysians nationwide via the MyFutureJobs, part of which could be given to the homeless community.
The MOU was one of the ways to reach out to the homeless community for work placements.
Source:The Star