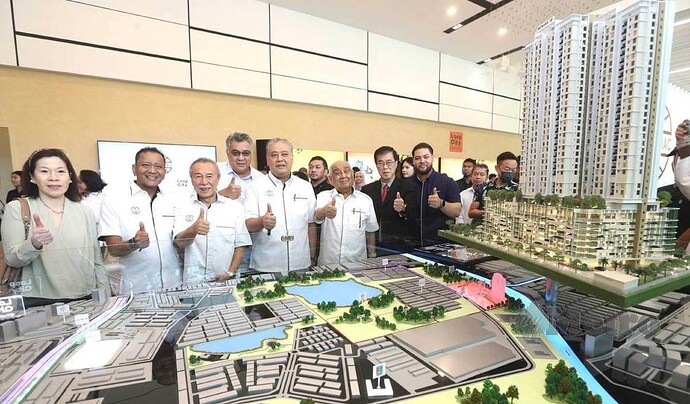 FATEH Iskandar (empat kiri) mengumumkan projek Loop City Lakeside di Puchong. FOTO Amirudin Sahib
Puchong: Glomac Berhad (Glomac), a leading property developer, has allocated approximately RM 1.6 billion in Gross Development Value (GDV) for its new development project, Loop City, at Lakeside Residences, Puchong.
The Group Managing Director and Chief Executive Officer of Glomac, Datuk Seri FD Iskandar, stated that they are confident that the integrated mixed-use development project, Loop City, will receive a positive response from buyers.
He mentioned that as a starting point, Glomac is introducing Loop Residences, with the construction of the first phase consisting of 980 serviced apartment units ranging from 450 to 750 square feet, with a GDV of RM 345 million.
"The selling prices for Loop Residences start from RM 230,000 to RM 660,000. and we aim to ensure that young professionals, and first-time homebuyers, retirees can find an ideal housing solution.
"What we are trying to emphasize, especially to the younger generation in Puchong, is the option to live and work in the same area, to be closer to their families, rather than residing far from the city of Puchong," he said during a Loop City briefing here today.
Source link: My Metro