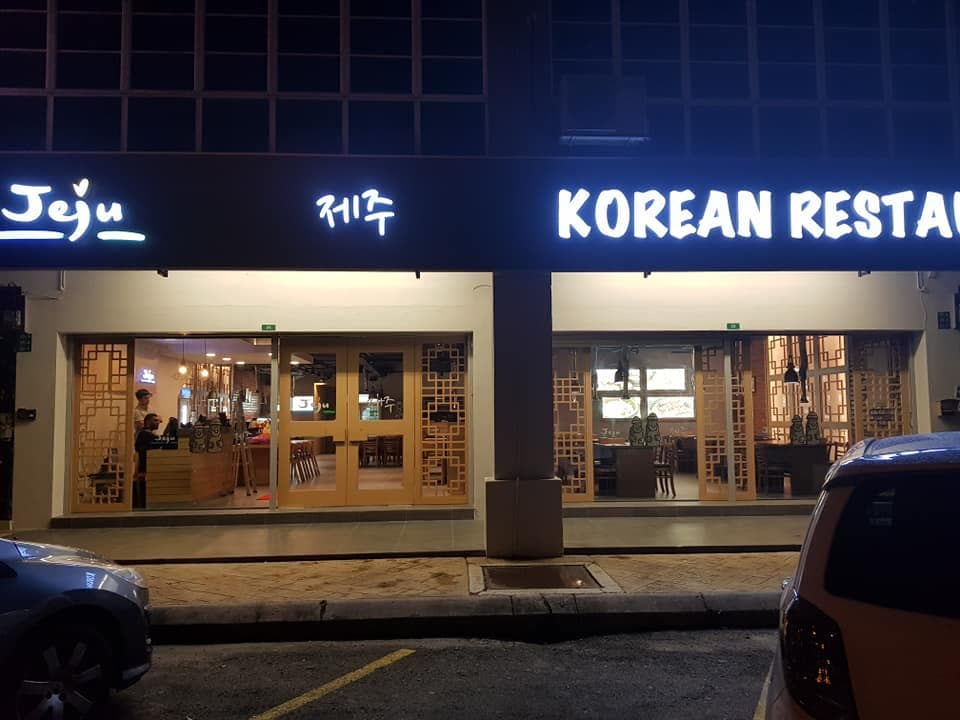 Image Source :
Facebook Jeju Korean Restaurant
Location:
23g, Jalan Puteri 2/7, Bandar Puteri Puchong, 47100 Puchong, Selangor, Puchong, Malaysia
Operating Hours:
Monday - Sunday : 10:00AM - 3:00PM & 5:00PM - 10:30PM
Introduction :
Jeju Korean Restaurant is a delightful culinary haven that brings the flavors of Korea to Puchong, Malaysia. Step into a cozy and inviting ambience where you can indulge in authentic Korean cuisine prepared with care and expertise. Whether you're a fan of bibimbap, bulgogi, or spicy kimchi stew, Jeju Korean Restaurant has a wide array of dishes to satisfy your cravings. With a focus on fresh ingredients and traditional recipes, each bite is a delightful burst of flavors that transport you to the vibrant streets of Korea. Accompanied by warm and friendly service, Jeju Korean Restaurant offers a memorable dining experience for both Korean food enthusiasts and newcomers alike.
Location and Accessibility :
Jeju Korean Restaurant is conveniently located at 23g, Jalan Puteri 2/7 in the vibrant neighborhood of Bandar Puteri Puchong, Selangor, Malaysia. Situated in a bustling area, the restaurant is easily accessible by various modes of transportation. For those traveling by car, ample parking spaces are available in the vicinity, making it convenient for customers to dine in.
Operating Hours :
Jeju Korean Restaurant welcomes its customers seven days a week, from Monday to Sunday, ensuring that they can enjoy a delightful dining experience at their convenience. The restaurant operates during two distinct time slots to cater to both lunch and dinner crowds. From 10:00 AM to 3:00 PM, patrons can savor the flavors of Korean cuisine for a satisfying lunch. In the evening, the restaurant reopens from 5:00 PM to 10:30 PM, providing a perfect setting for a memorable dinner.
What to expect :
Customers visiting Jeju Korean Restaurant can expect an authentic and delightful Korean dining experience. They can anticipate a diverse menu featuring traditional Korean dishes prepared with care and precision. From flavorful barbecue options to comforting stews, fresh seafood, and an array of side dishes, Jeju Korean Restaurant aims to satisfy every palate. Customers can also look forward to warm and attentive service, a cozy and inviting ambience, and a commitment to using quality ingredients to ensure a memorable dining experience.
Conclusion :
In conclusion, Jeju Korean Restaurant offers a delightful culinary journey to Korea with its authentic and flavorful dishes. From the warm and inviting ambience to the attentive service, customers are treated to a memorable dining experience.