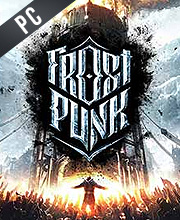 Image Source: Allkeyshop.com
Every Thursday at 11 AM ET, Epic Games Store releases a new game on its stash. Users are always waiting for the announcement about the next free game that everyone could play. This time around before we head to the weekend, the video game company unveiled the arrival of "Frostpunk."
The popular survival game is free starting June 3 until June 10. Although it is still a week away before we say goodbye to this builder-strategy sim, we recommend getting it as soon as you stumble on your Epic account.
According to the recent report of Comicbook, "Frostpunk" is now up for grabs, so be quick even though the deadline is still far from being finished. If you happen to land on the Epic Game Store for the first time and you want to download a free game, remember that you cannot claim the game when it is already past the due date.
Epic first divulged the details of the newest free game on Twitter, which will tour the user to a 20-second "Frostpunk" clip. It's good to see that we are getting some throwback in one of the most popular sim games over the past years.
Source: Tech Times