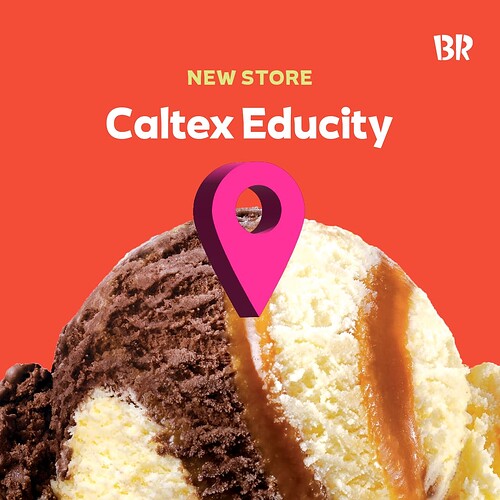 Image Source :
Facebook Baskin-Robbins
Location:
3, Jalan Puteri 1/6 47100 Puchong, Selangor, Malaysia
Operating Hours:
Monday - Sunday : 10:00 AM - 11:00 PM
Introduction :
Baskin-Robbins needs no introduction when it comes to indulging in delicious ice cream treats. With a legacy spanning over seven decades, Baskin-Robbins has become synonymous with quality, variety, and innovation in the ice cream industry. Located in Puchong, Selangor, this beloved ice cream parlor offers an extensive menu of mouthwatering flavors, ranging from classic favorites to unique creations that cater to every palate. Whether you're a chocolate lover, a fruit enthusiast, or an adventurous foodie, Baskin-Robbins has something to satisfy your ice cream cravings. Step into this delightful dessert destination and treat yourself to a delightful experience that will leave you craving for more.
Location and Accessibility :
Located at 3, Jalan Puteri 1/6 in Puchong, Selangor, Baskin-Robbins is easily accessible to both locals and visitors. Situated in a convenient location, it offers ease of access for ice cream enthusiasts looking for a sweet escape. Whether you're driving or taking public transportation, reaching Baskin-Robbins is a breeze. With nearby parking facilities available, you can conveniently park your vehicle and step into the delightful world of ice cream. For those relying on public transport, various bus stops and taxi services are in close proximity, ensuring a hassle-free journey to indulge in the delectable treats that Baskin-Robbins has to offer.
Operating Hours :
Baskin-Robbins caters to ice cream enthusiasts throughout the week with its generous operating hours. From Monday to Sunday, the ice cream parlor opens its doors from 10:00 AM until 11:00 PM, providing ample time for visitors to satisfy their sweet cravings. Whether you're seeking a mid-morning treat, an afternoon delight, or a late-night indulgence, Baskin-Robbins is ready to serve you with a wide array of delicious ice cream flavors and delightful concoctions.
What to expect :
Customers visiting Baskin-Robbins can expect a delightful ice cream experience with a wide range of flavors and treats to choose from. With a reputation for quality and innovation, Baskin-Robbins offers an extensive menu of ice cream flavors, including classic favorites and unique creations. Customers can expect exceptional taste, creamy textures, and a variety of toppings and mix-ins to customize their ice cream sundaes, cones, shakes, and more. Additionally, Baskin-Robbins is known for its friendly and welcoming ambience, ensuring a pleasant and enjoyable visit for customers of all ages.
Conclusion :
In conclusion, Baskin-Robbins is a beloved ice cream destination that offers a wide range of flavors, toppings, and treats for customers to enjoy. With its convenient location, extended operating hours, and commitment to quality, Baskin-Robbins is the perfect place to satisfy your ice cream cravings.