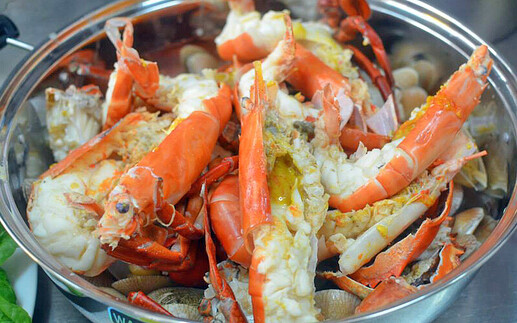 Image Source: FoodAdvisor
Location:
07-01 & 09-01, Jalan Kenari 18E, Bandar Puchong Jaya, 47100 Puchong, Selangor, Malaysia, 47100, Puchong, Selangor.
Operating Hour: Monday - Sunday
10:00am - 3:00pm , 6:00pm - 10:00pm
Description:
Gao Ren Guan Chinese Restaurant in Puchong is a hidden culinary gem that promises an unforgettable dining experience. Nestled in the heart of Puchong, this restaurant boasts a rich menu of authentic Chinese cuisine, blending traditional flavors with a modern twist.
What to Expect:
When you step into Gao Ren Guan, expect to be greeted by a warm and inviting ambiance, perfect for both intimate dinners and family gatherings. The menu offers a wide range of delectable dishes, from succulent Peking duck to savory dim sum, showcasing the culinary prowess of the chefs. You can savor the exquisite flavors of Cantonese, Sichuan, and other regional Chinese cuisines, all prepared with fresh ingredients and meticulous attention to detail.
Conclusion:
In conclusion, Gao Ren Guan Chinese Restaurant in Puchong offers an exceptional Chinese dining experience that combines traditional flavors with modern elegance. With its diverse menu and inviting ambiance, it's the perfect destination for those seeking authentic Chinese cuisine in a memorable setting.