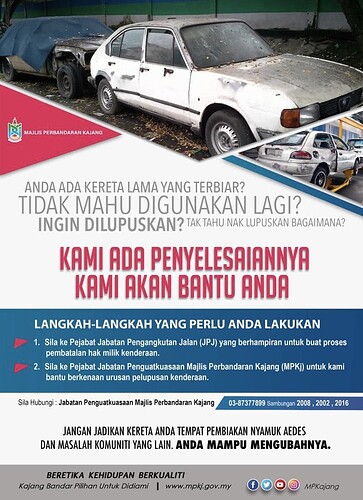 The Kajang Municipal Council (MPKJ) is offering its services to the public who wish to dispose of old and derelict vehicles.
It said those seeking to do so must first cancel the ownership of the vehicle in question at the Road Transport Department office.
"Owners who have already cancelled their vehicle ownership can then contact MPKj's Enforcement Department to arrange for vehicle disposal," MPKj said in a statement.
The local authority said the department can be contacted at 03 87377899, with the extensions 2008, 2002 and 2016.