SUBANG Jaya City Council (MBSJ) officers were surprised when, upon opening the refuse room of a shop in Puchong, they discovered chickens crammed into cages within the unit.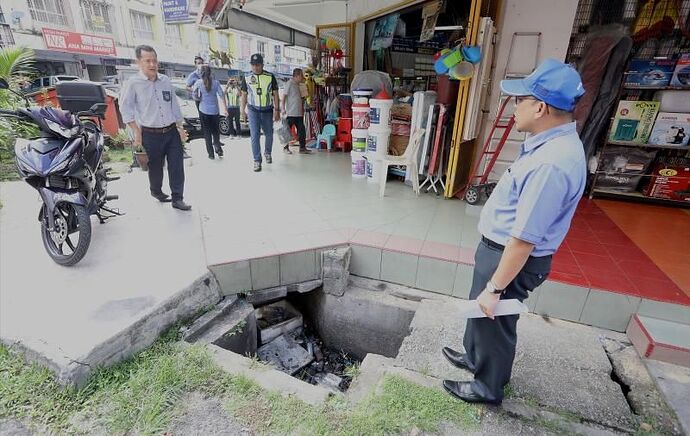 The unusual place to store and rear chickens was discovered in the back of three shops during a joint operation by MBSJ at Jalan Bandar 3 to 12 in Pusat Bandar Puchong.
It is believed the chickens were being reared for sale at mini markets selling fresh and dry cooking ingredients in the commercial centre.
"Three shops operating as grocery stores were each issued with a notice for causing public nuisance under Section 82 of the Local Government Act 1976," said MBSJ Corporate and Strategic Management Department deputy director Azfarizal Abdul Rashid.
"The shop operators had committed offences by rearing and selling chickens in unsuitable locations.
"The notices serve as warnings and the operators will be given three days to remove the chickens. If no action is taken within three days, MBSJ will then issue compound notices of RM1,000 each and seize the chickens," he said.
The joint operation involved officers from several departments, including Health, Environmental Management, Building and Enforcement.
The officers checked the streets and shops in Jalan Puchong Bandar 3 to 12 for issues and offences under their respective department purviews, such as uncollected rubbish left piled on roadsides and stairwells, drains clogged with rubbish and construction waste, drains that were illegally covered with permanent slabs or extensions, as well as food and beverage outlets that did not have properly installed grease traps.
Source: thestar