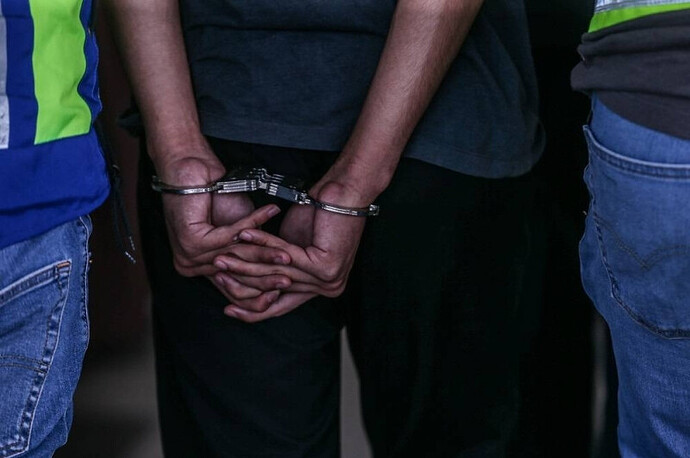 SHAH ALAM, Dec 8 ― Police have seized RM13.26 million worth of methamphetamine and arrested four men including a private college student in two raids in Putrajaya.
Selangor police chief Datuk Arjunaidi Mohamed said the suspects, aged between 22 and 37, who acted as transporters, were arrested in the first raid while they were transferring drugs to dealers in the parking area of a shopping centre at about 1.40pm last Monday.
As a result, police seized 350 Chinese tea plastic packages containing what is believed to be drugs weighing 355.75 kilogrammes (kg) in a Vellfire vehicle in the parking lot.
"In the second raid on a condominium, police confiscated 22 green plastic packages labelled as Chinese tea and one transparent plastic.
"All of these packages contain syabu weighing 23.09 kg which was found in a room of the condominium unit," he told a press conference at the Selangor police contingent headquarters (IPK) here today.
He said the drug supply is believed to have been obtained from neighbouring countries to be marketed around the Klang Valley.
Arjunaidi said a Nissan Navara and a Honda CRV, a bank account and a watch worth a total of RM240,504 were seized under the Dangerous Drugs (Forfeiture of Property) Act 1988.
"The suspects have records under Sections 39B and 12 (A) of the Dangerous Drugs Act 1952 as well as Sections 394 and 395/170 of the Penal Code.
"The results of their urine tests show only two suspects were positive for drugs, namely tetrahydrocannabinol (THC) and Opiate," he said.
He added that all the suspects have been remanded for seven days under Section 117 of the Criminal Procedure Code.
Meanwhile, Arjunaidi said 135 people were nabbed for gambling on World Cup 2022 matches in 119 raids conducted under OP SOGA in Selangor from Nov 19 to yesterday.
"The arrests involved 128 locals and seven foreigners and led to the seizure of various items, including six computers, three laptops and 193 mobile phones, and more than RM264,000 in cash.
"So far, 29 people have been charged in court, with 87 still being investigated and three classified as no further action (NFA)," he said.
Source : Malay Mail