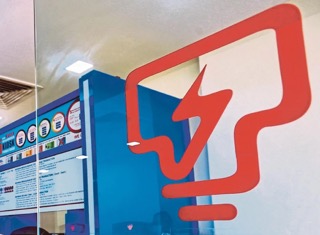 KUALA LUMPUR: Tenaga Nasional Bhd (TNB) plans to set up fast charging points for electric vehicles (EVs) at strategic Plus Malaysia Bhd's R&R areas as well as federal roads overseen by the Public Works Department (PWD).
TNB president and chief executive officer Datuk Baharin Din said the move was part of the national power utility company's target to accelerate EV adoption to capture the estimated RM1.3 billion of EV market value by 2030.
TNB, Baharin added, would invest about RM90 million over three years to support Malaysia's EV ecosystem.
Fast EV charging points were expected to be installed at some R&R areas along Plus' North South Expressway as well as the PWD-managed trunk roads by the year-end, he told a briefing on an update of TNB's sustainability blueprint here today.
TNB was also in talks with other highway operators on installing such charging points, Baharin said.
"TNB will invest RM90 million to support the EV ecosystem over the span of three years, focusing on five areas," he said.
This included reskilling for the EV industry, electrification of TNB's own fleet, building charging infrastructure, sponsoring EV-related studies and fostering coalitions among EV players.
"The potential positive impact to both climate and the company's bottomline makes the development of the EV ecosystem a clear priority for TNB," Baharin said.
TNB estimates that there will be some 3,300 charging points set up by it and other EV players to serve 33,350 pure EVs by 2025, generating RM80 million electricity revenue annually.
By 2030, there will be an estimated 18,000 charging points to serve about 524,410 EVs with annual electricity sales of RM1.26 billion.
Source : New Straits Times