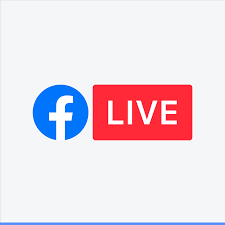 I trust that Facebook Live is a trend now for seller to reach the people that stay at home due to Covid-19. Facebook Live feature is useful as it helps seller to effectively promote their items to the Facebook users around the world but its also have its own drawback. Below is my personal opinion for the Facebook Live pros and cons:
Pros
Can notify followers they are live broadcasting now

Seller can demonstrate how the products can be used

Viewer can have better understanding on the products

The live broadcasting is recorded and followers can accessed back the live broadcast if they missed it
Cons
Viewer must spend time to watch all the items on sale
Viewer cannot only view the item they wish to buy but need to watch all items the seller promote.

Seller must engage with all the viewers

All the enquiries is being queued and being answered by seller one by one
Provided that the queries are lots, some queries might be answered only after the broadcasting is over.

Seller or viewer both might loss connection some time
Seller might forced to stop broadcasting which cause them to loss some potential customers. Viewer might miss the opportunity to grab the limited item.

The viewer name is visible for all that join the live broadcasting
Anyone that join can view each other profile.

Seller might waste some time in explaining queries which cause some delay in promoting their items
Some viewer join purposely to view the new items but seller is busy explaining the queries.

Sometimes, the seller's phone cannot fetch accurately the first live comment
The viewers might be from everywhere and the connection might be affected by several reasons which cause some inaccuracy while looking for the first comment for instance like lucky draw or the seller is selling the limited item.