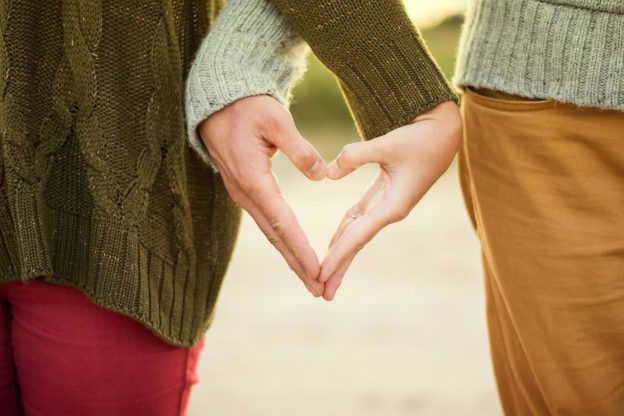 image source: Pixabay
With the advent of technology, many people use dating software to meet new people and get off the hook online, but most dating software on the market still focuses on the user's 'looks'.
Unlike other dating software that relies on the user's physical appearance as a matching criterion, VSinder, a derivative of VS Code, has the unique feature of using 'code' to help you find a match.
The name VSinder is derived from VS Code. The name VSinder is a combination of VS Code + Tinder, short for Visual Studio Code, a free code editor developed by Microsoft. A 23-year-old engineer named Ben Awad has turned VS Code into a platform for making friends directly on VSinder, which has received 1,400 likes on GitHub and is also available on mobile for Android and iOS.
Just like any other dating software, when you start using VSinder, you need to do some basic settings to make it easier to find the right person. For example, if you use Python, you might want to find someone who also knows Python so you can talk to them.
image source:
Ben Awad
You can then set your preferences for relationship or just dating, your gender and your age range, and once you've done so, you can put your proudest code on VSinder and use it to attract people who match your taste. Of course, you can also press 'love' or 'reject' on others to find the perfect match for you.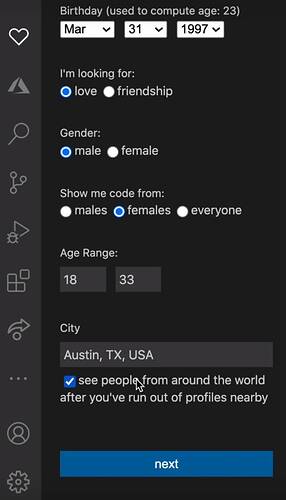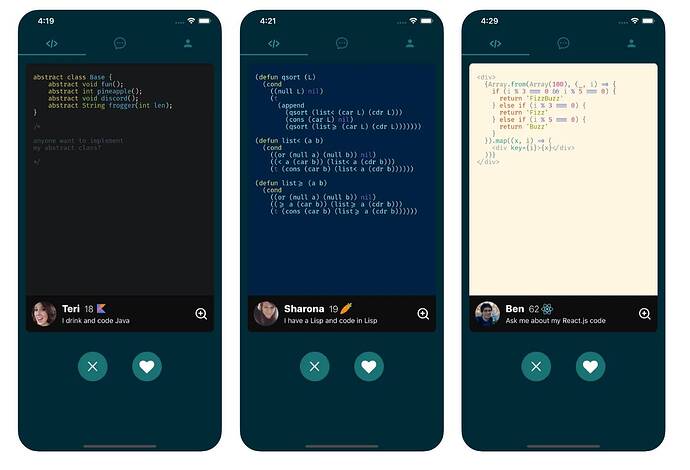 Some netizens sighed about the novel dating software, saying "it's an engineer's fate" and "it's so romantic and sad", while others wondered "could it be that all the men on it are men?
VS Code下載點:
Source from: Tech News