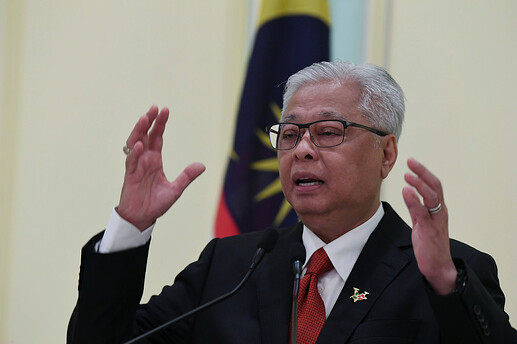 KUALA LUMPUR, Nov 16 — Localities in the capital would be placed under an enforced movement control order (EMCO) if their Covid-19 cases keep rising, said Senior Defence Minister Datuk Seri Ismail Sabri Yaakob.
However, he said the Health Ministry has yet to make such a recommendation to the National Security Council.
"In the Federal Territory (of Kuala Lumpur), there is a possibility of it (EMCO) being enforced but it would be decided by MOH. They will evaluate each area and decide if there is a need for an EMCO to be enforced.
"So we leave it to them, but there are no new suggestions for the EMCO to be implemented in KL so far, just to maintain the conditional movement control order (CMCO)," he said during his daily non-health Covid-19 press conference.
He was answering a question of whether the growing Covid-19 cases in KL would require more stringent measures than the current CMCO.
Yesterday, 469 new Covid-19 cases were recorded in Kuala Lumpur despite the CMCO that has been in place here since October 14.
Most of the new cases yesterday were from the Damanlela cluster in Damansara primarily involving foreign construction workers.
In total, the three states of the Klang Valley yesterday recorded 661 cases, with 185 in Selangor and one case in Putrajaya, making up more than half, or 54.7 per cent from the 1,208 new infections recorded yesterday.
Source: Malay Mail