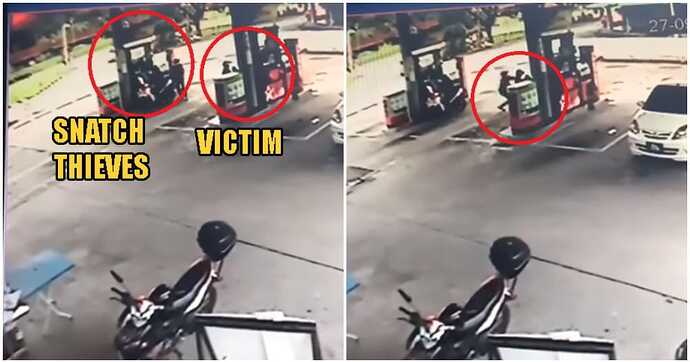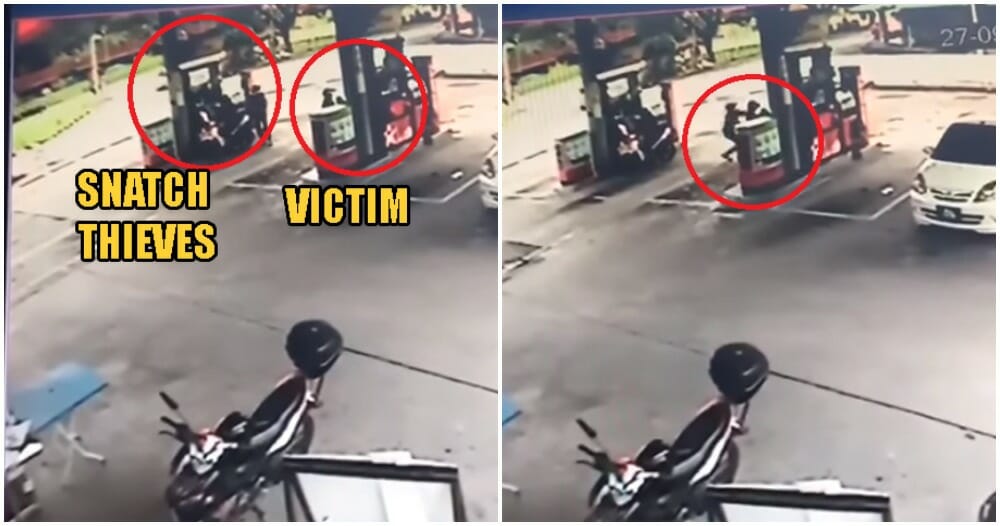 image source:
World Of Buzz
SUNGAI BULOH: An elderly woman was a victim of snatch theft at a petrol station in Bandar Baru 3, Sungai Buloh.
Sungai Buloh OCPD Supt Shafa'aton Abu Bakar said the 70-year-old woman was in the midst of filling up petrol for her motorcycle when the thief struck at 9am on Sunday (Sept 27).
"A man wearing a face mask came from behind and snatched her handbag.
"He then got onto a waiting motorcycle, ridden by an accomplice and fled the scene," she said when contacted on Tuesday (Sept 29).
A check on surveillance footage showed the suspect was also filling petrol next to the victim, she added.
"The victim did not sustain any injury, but she lost RM200 cash and personal documents," she said.
Supt Shafa'aton said police were in the midst of tracking down the suspects.
"We are investigating the case further," she said.
She also urged anyone with information to contact the nearest police station.
Source: The Star