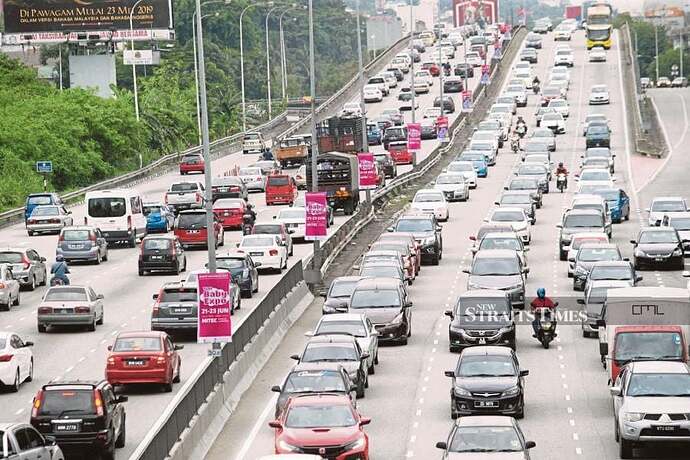 KUALA LUMPUR: Plus Malaysia Bhd (Plus) is expecting up to 1.9 million to use the expressway operated by the toll concessionaire between Nov Nov 17 until Nov 21 in conjunction with the polling day for the 15th General Election (GE15).
Its chief operating officer Datuk Zakaria Ahmad Zabidi said Plus would also temporarily suspend all highway maintenance, upgrading and construction works that require lane closures except for emergency works such as accident clearance and critical repair work throughout the five days.
He said motorists travelling on election day itself should expect longer travelling time due to the increase in traffic.
Plus has also re-issued its travel time advisory (TTA) for road users to plan their trip to return home and cast their ballots for the Nov 19 election.
Based on the TTA, he advised motorists from the Klang Valley heading towards Perlis, Kedah, Penang, North Perak and Johor from tomorrow (Nov 16) to Nov 18 to enter the highway before 10am.
"Highway users (from the Klang Valley) heading towards other states are advised to enter the highway between 1pm and 4pm," he said in a statement today.
For motorists coming to the Klang valley from these states from Nov 20 to Nov 21, they are advised to enter the highway before 10am.
Zakaria said road users can refer to https://www.plus.com.my/ and Plus social media accounts to get more information on the TTA.
Plus is also beefing up its operation to accommodate the expected surge in the number of highway users during these five days.
It will deploy 200 PLUSRonda teams to patrol the highways 24-hour a day apart from stationing 1,500 personnel at the toll plazas.
"A total of 30 Traffic Monitoring Centre personnel will be on hand to coordinate assistance for highway users during emergencies and monitor traffic movement.
"Plus will also station cranes and tow trucks at strategic locations along the highway to ensure speedier clearance of accidents and vehicle breakdown," he said.
Caretaker Prime Minister Datuk Seri Ismail Sabri Yaakob yesterday declared two-day public holidays starting Friday (Nov 18) to encourage and enable all people to cast their ballots for GE15.
Ismail Sabri had also announced free toll charges starting 12.01am on Nov 18 until 11.59am the following day involving highways operated by 30 toll concessionaires.
Source: New Straits Times