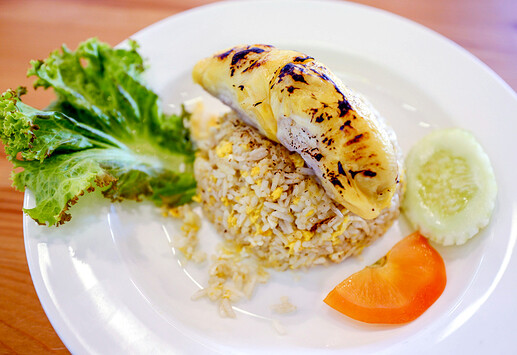 Image Source: EatDrink
Location:
G21, IOI Boulevard, Jalan Kenari 6, Puchong, 47170 Selangor.
Operating Hour:
Monday - Sunday
11:00am-11:00pm
Description:
Durianity takes durian-based novelties to a playful new peak: Musang King specialities are the top temptation – try the BBQ MSK Durian with fried rice (RM25.90; the subtly smoky, sweetly creamy flesh of the fruit is a surprisingly suitable companion for the rice), the MSK Durian pizza (RM34.90; well-balanced, with each bite fragrantly conveying the unmistakable flavour of durian), the MSK soft serve (RM5.90; mellow and aromatic, this ice cream seems pretty popular with Durianity's patrons), and the MSK smoothie (RM26.90; a refreshing beverage, crowned with a chunky serving of durian).
Fresh whole durians from Raub and assorted durian products are also available here. Service is warm and friendly.