DRT SERVICE TO BE EXPANDED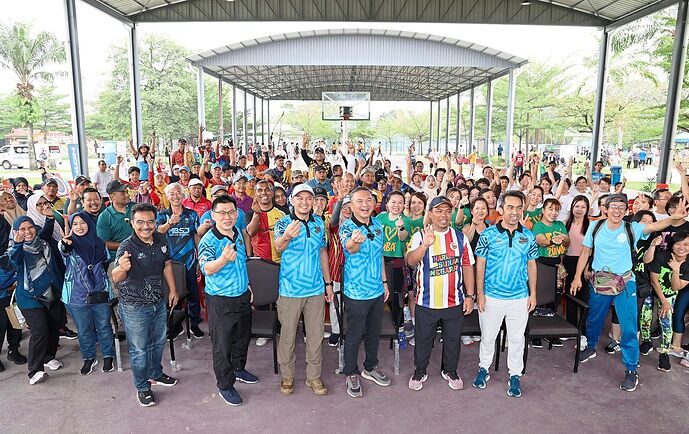 THE demand-responsive transit (DRT) service in Puchong, which ran on a free trial basis for over six months in Bandar Puteri Puchong, Selangor will soon be expanded to three additional areas.
Kinrara assemblyman Ng Sze Han said the service would include Pusat Bandar Puchong, Puchong Jaya and Bandar Kinrara Section 5 next month, covering an estimated 10km radius within Puchong.
"The DRT service received more than 800 requests a month during its trial run in Bandar Puteri Puchong.
"We feel the township is mature enough to embrace the service, hence its expansion," said Ng, who is Selangor investment, trade and mobility committee chairman.
"The DRT service will also be expanded to include additional zones beyond Puchong and Subang Jaya.
"The fee structure and details will be announced by Selangor Mentri Besar in about a week's time.
"The fees will be heavily subsidised by the state government."
DRT is an on-demand transit service described "as having the capacity and affordability of a public bus, but with the convenience and rich features of an ehailing app".
It is seen as a solution to address first- and last-mile connectivity.
There are two vendors currently offering the service in Selangor, namely Asia Mobiliti that operates Trek Rides and BadanBas Coach for Mobi.
Ng was speaking after launching two facilities at Taman Wawasan Recreational Park, Puchong, in conjunction with the Petaling district-level National Sports Day.
In the community, the Taman Wawasan dance stage serves as a space for performances like street dance, line dance, aerobics and Zumba.
The RM220,752 structure was built by Subang Jaya City Council (MBSJ) within three months.
It includes a stage, seats and a tensile shade-covered roof.
In addition, MBSJ upgraded a 2.5km-long walkway that connects the park to the Persiaran Puteri intersection.
It also connects several housing areas, schools, the Bukit Wawasan hiking trail and an upcoming multipurpose sports complex.
The RM881,559 project funded by Selangor government took about 11 months.
"Residents can use the walkway for exercise. It also addresses the parking issue, as visitors can park further away and use the walkway to get to the park," he said.
Subang Jaya deputy mayor Mohd Zulkurnain Che Ali said the council built facilities for people of different age groups and mobility levels, including senior citizens, youths and the disabled.
"We urge people to take care of public amenities," he said, adding that there have been cases of vandalism and cable theft.
"We have tasked our enforcement officers to patrol this park and engage an external security company.
"Another suggestion was to instal anti-climb fencing but that will be costly as this is a huge park of 8.9ha in size," added Mohd Zulkurnain.
The half-day celebration included activities like 5x5 basketball games, archery and woodball competitions, street dance, aerobics, Zumba, mountain bike trail ride and hiking.
Source: thestar