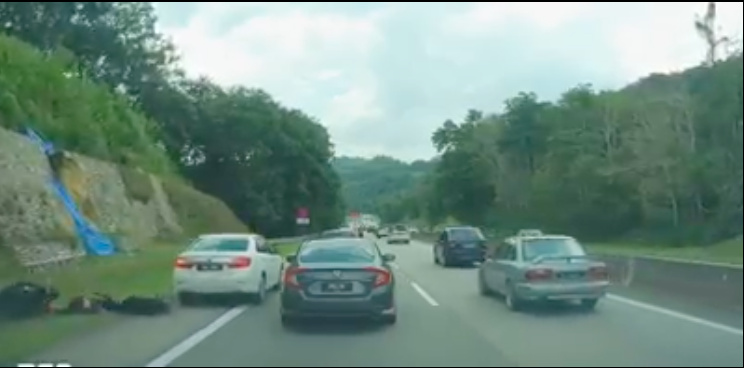 PETALING JAYA, 31 Aug: The driver in a hit-and-run case that went viral has presented himself in to the police.
Bentong OCPD Supt Yusof Unis, when contacted on Monday (Aug 31), said that the 37-year-old driver presented himself to the Gombak police station at 6.51pm to make a police report.
"On Monday around 2.30pm, a road accident occurred on KM56.4 along the KL-Karak highway.
"A motorbike collided with a car after the motorist entered the emergency lane to overtake a vehicle in front of him. The car driver did not stop following the collision and drove off from the scene of the incident," said Supt Yusof.
Both the motorcyclist and pillion rider were sent to Bentong hospital and received outpatient treatment.
"The case is being investigated under Section 42 of the Road Transport Act for dangerous driving," he said.
Videos of the incident have made its rounds on social media.
Dashcam footage of the incident shows a white car entering the emergency lane on the left in the middle of a traffic jam and a motorcycle collides into it from the behind.
From another angle, the car drives off after the collision, leaving the two victims at the scene.
Video of incident >> front camera, back camera
Source: The Star