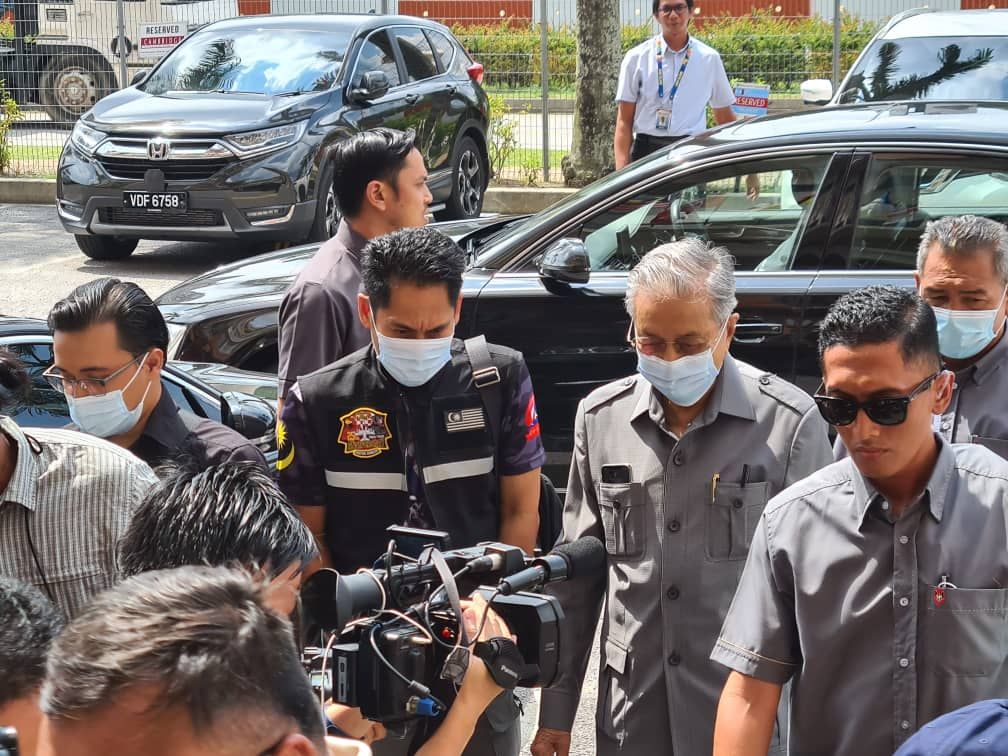 PETALING JAYA, June 9 - The top leaders of "Pakatan Plus" are meeting at the Parti Keadilan Rakyat (PKR) headquarters on Tuesday (June 9).
Ex-premier Tun Dr Mahathir Mohamad is attending the meeting, scheduled to start at 3pm, along with PKR president Datuk Seri Anwar Ibrahim.
Accompanying Dr Mahathir was his son, Datuk Seri Mukhriz Mahathir and former leaders from Parti Pribumi Bersatu Malaysia (Bersatu).
Also seen there were Parti Warisan Sabah president Datuk Seri Mohd Shafie Apdal, DAP veteran Lim Kit Siang and Parti Amanah Negara secretary-general Datuk Dr Hatta Ramli.
On June 4, former premier Dr Mahathir had a meeting which start at 4pm at Yayasan Al-Bukhary in Kuala Lumpur with top leaders of "Pakatan Plus". However, neither Anwar nor other leaders from PKR were present at the meeting.That was the second time Anwar had not attended a meeting attended by top Pakatan leaders.
Anwar was also absent on May 18 press conference called by Dr Mahathir, with Anwar later saying that he had another meeting at the same time. It wasn't a Pakatan Press Conference, Anwar said. Former federal territories minister Khalid Abdul Samad said it was due to a miscommunication.
However, PKR communications director Fahmi Fadzil said the absence of Anwar and party leaders at the press conference was due to conflicting schedules, as the press conference was called at the last minute.
Source: The Star