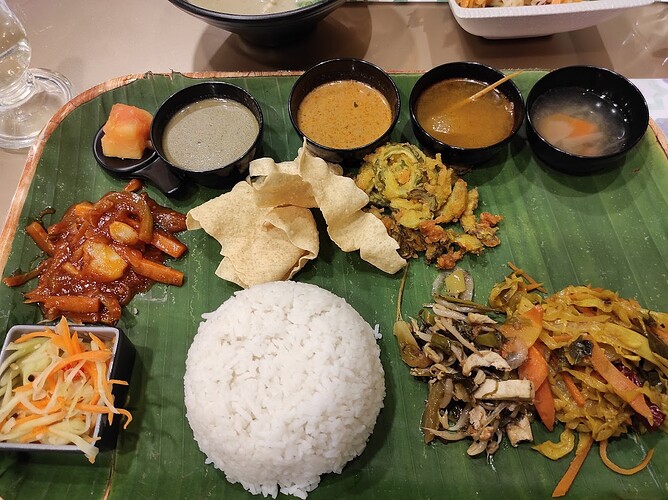 Image Source :
Taj Curry House Puchong
Location:
15, Jalan Kenari 6, Bandar Puchong Jaya, 47170 Puchong, Selangor
Operating Hours:
Monday to Friday 7:00 am - 9:00 pm
Introduction:
Are you craving a delightful culinary experience that takes you on a journey to the heart of Indian cuisine? Look no further than Taj Curry House Puchong! Nestled in the vibrant town of Puchong, this restaurant offers a tantalising array of dishes that will transport your taste buds to the exotic land of Kerala.
What to expect:
At Taj Curry House, one of the standout dishes is their mouthwatering Kerala Fish Curry. Prepared with fresh fish and an array of aromatic spices, this curry is a true masterpiece of flavors and textures. With each spoonful, you'll experience the rich and authentic taste of Kerala's culinary heritage.
Another culinary gem at Taj Curry House is their Fried Chicken served with aromatic banana leaf rice. The chicken is fried to perfection, boasting a crispy outer layer that locks in the succulent juices within. Paired with fragrant banana leaf rice, this dish is a delightful combination of flavors and a must-try for all food enthusiasts.
For those looking for an affordable yet delectable meal, Taj Curry House offers an unbeatable Banana Leaf Set priced at only RM7.99. This value-for-money meal comes with a delightful assortment of accompaniments, including Rasam, Payasam, Vadai, and Mooru. The flavors complement each other perfectly, making it a truly satisfying dining experience.
Conclusion:
Taj Curry House Puchong welcomes you to embark on a culinary journey filled with authentic Indian flavors and warm hospitality. Whether you're a fan of traditional Kerala dishes or curious to try the Banana Leaf Set, there's something for everyone at Taj Curry House. Visit us today and savor the true essence of Indian cuisine!