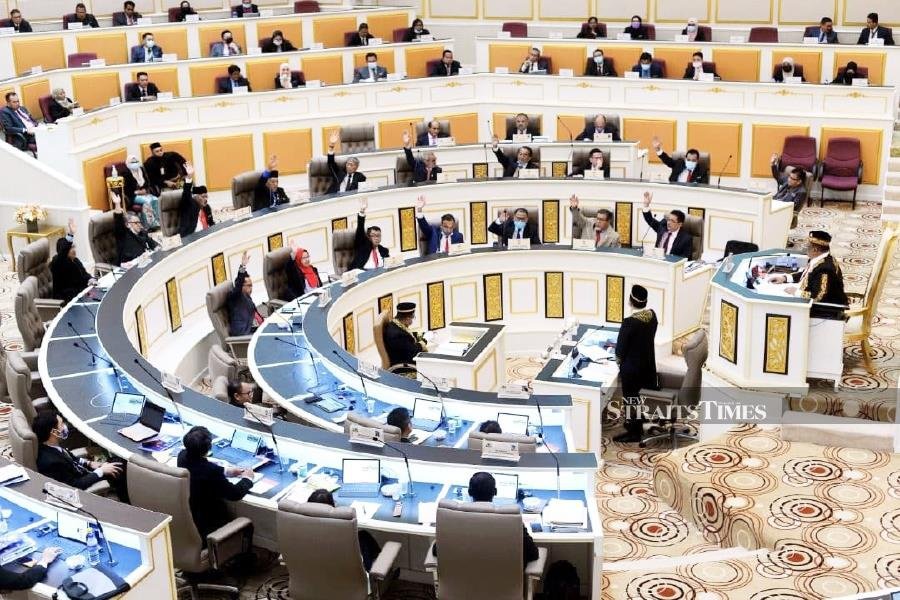 KUALA LUMPUR: The DAP central executive committee (CEC) has stressed that they are not agreeable with state election being held in Melaka.
The policymaking body of the opposition party said such a move will affect the country's recovery from the Covid-19 pandemic, which is bearing fruit.
DAP assistant national organising secretary Khoo Poay Tiong said the mistakes committed during the Sabah state election last year should not be repeated as it led to a sharp increase in Covid-19 cases.
He said Melaka Chief Minister Datuk Seri Sulaiman Md Ali also did not have the right to advise the Yang Dipertua Negeri, Tun Mohd Ali Mohd Rustam, to dissolve the State Assembly because he no longer commanded majority.
"The Yang Dipertua Negeri must be given space to act independently and objectively based on the state constitution, with no influence or pressure from any party.
"A new government should be established in Melaka based on the state constitution. The party or coalition which has the majority should be given the opportunity and the main invitation to form a new government," he said in a statement, today.
Sulaiman, who is the Lendu assemblyman, dissolved the state assembly after losing majority support in the House after four state assemblymen from the government bloc defected.
The four lawmakers who withdrew support for Sulaiman causing the state government to fall are former Melaka chief minister Datuk Seri Idris Haron (BN-Sungai Udang), Datuk Nor Azman Hassan (BN-Pantai Kundor), Datuk Norhizam Hassan Baktee (Independent-Pengkalan Batu) and Datuk Noor Effandi Ahmad (Bersatu-Telok Mas).
Khoo, who is a Melaka member of parliament, said the CEC also stressed that the political crisis in the state should be resolved immediately so that attention could be returned to the well-being of the people.
He said internal politics and disgruntled politicians should not be a hindrance to the country's efforts to overcome the current health and economic crisis.
"It is common knowledge that the Perikatan Nasional (PN) government in Melaka has faced internal conflicts since the establishment of the (state) government.
"Now, the internal conflict has spread and the four state assemblymen have once again triggered a political crisis in Melaka which is likely to spread throughout the country," he said.
Khoo said the CEC, which held a meeting last night to discuss the development of the political crisis in Melaka, decided that former Melaka chief minister Adly Zahari was the preferred candidate for re-appointment to the post.
Source: New Straits Times