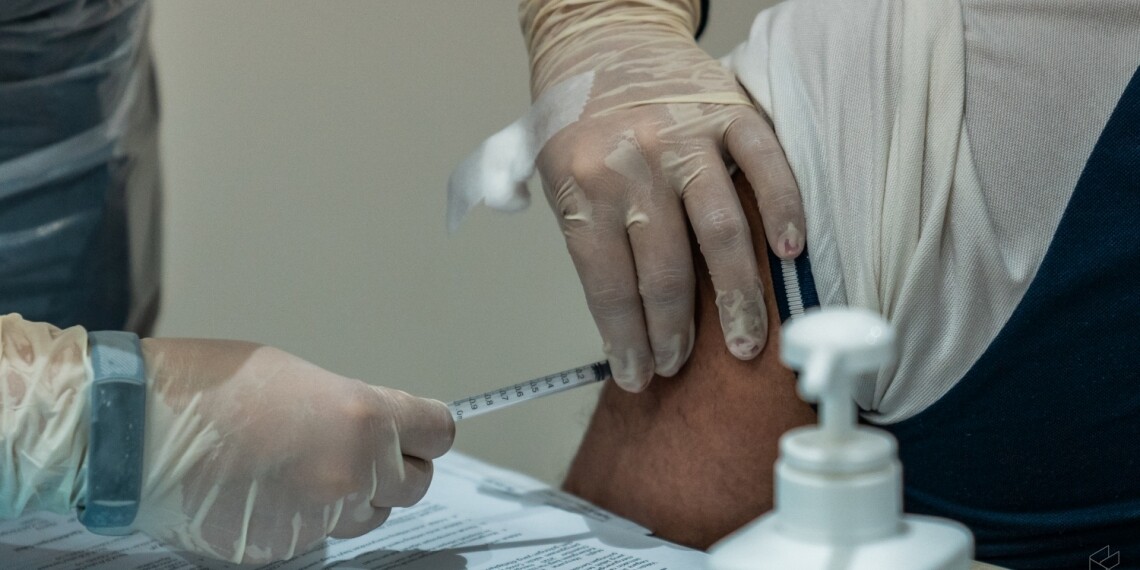 Individuals who are eligible to receive the COVID-19 vaccine booster shot or have yet to get a single COVID-19 vaccine jab can register themselves to be on the waiting list at clinics under ProtectHealth starting this coming Monday. ProtectHealth is an entity under the Ministry of Health that manage Private Medical Practitioners (PMP) participation in the COVID-19 vaccination programme.
Individuals on the waiting list will be contacted in the event someone has cancelled their appointment or fail to show up for their vaccine appointment. If you have already gotten a vaccine appointment on MySejahtera, you should follow your given schedule and not register yourself on the waiting list.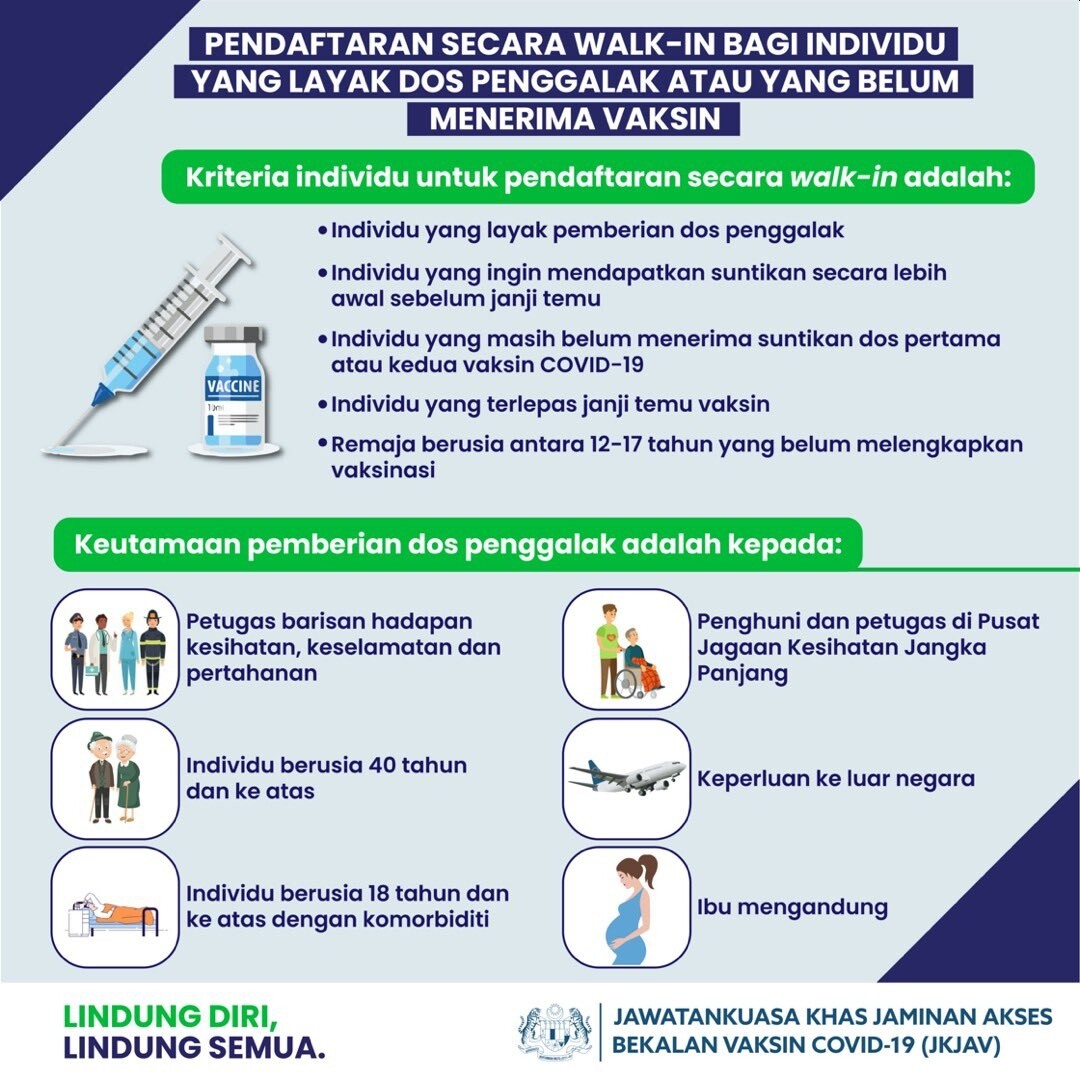 Individuals can put their names on the waiting list by phone call, email or walk-in at the participating clinic. The full list of participating private health facilities under the vaccination programme will be published on ProtectHealth's website on Monday. Do note that you should only register yourself at one private health facility to avoid double booking.
According to ProtectHealth, the registration for the waiting list is free and they are currently offering the Pfizer-BioNTech (Cominarty) vaccine. The waiting list approach is to facilitate and encourage eligible recipients to get their doses earlier without having to wait longer. This is also to ensure that the vaccines are not wasted when people don't turn up for their appointments.
Who is eligible for COVID-19 vaccine booster shot?
The COVID-19 vaccine booster waiting list registration is open to frontliners, adults aged 40 years old and above, adults aged 18 years old and above with comorbidities, staff and residents at long term care facilities, pregnant mothers and individuals who are travelling abroad.
At the moment, individuals who are fully vaccinated with Pfizer can get their booster shot 6 months after the second dose. Meanwhile, individuals who are fully vaccinated with Sinovac are eligible to get their booster shot using Pfizer 3 months after the second dose.
Appointments for the COVID-19 vaccine booster shot will be sent out automatically via MySejahtera for eligible individuals who are fully vaccinated. For those who are going to travel abroad for work, study or Umrah can submit a request for the booster appointment via MySejahtera.
Unvaccinated individuals can register for the COVID-19 vaccine waiting list
Individuals including children aged 12 years old and above who have not gotten a single dose of the COVID-19 vaccine are also invited to register on the waiting list. If you've missed your previous vaccination appointments, you can register for the waiting list as well.
According to current guidelines, Sinovac has a shorter booster interval of 3 months, versus the 6 months interval for Pfizer and AstraZeneca vaccines. Health Minister Khairy Jamaluddin explained while Sinovac is effective, there's evidence that its effectiveness wanes sooner. He shared the breakdown of Category 4 & 5 COVID-19 hospitalisation at Sungai Buloh for the past weeks where over 80% were vaccinated with Sinovac.
source: soyacincau