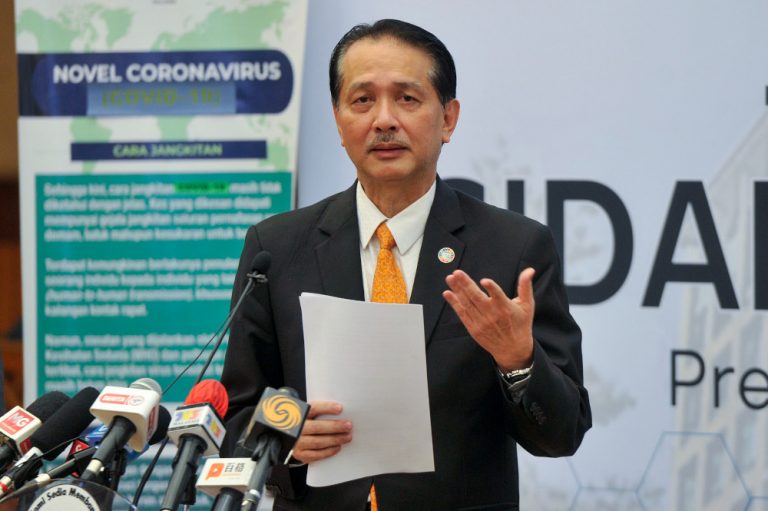 The Ministry of Health has confirmed that the COVID-19 UK B117 strain (aka VOC-202012/01) has been detected in Malaysia on 11 Jan 2021. According to Health Director-General Dr Noor Hisham Abdullah, the first case involves a Malaysian who have recently returned from overseas.
The 22-year-old male had a travel history to the United Kingdom last month and was tested positive on 28th December 2020. The case has been isolated for further treatment.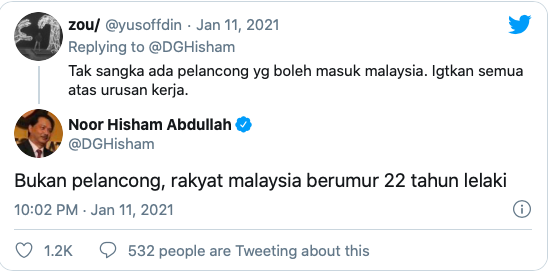 According to the Ministry of Health, they have been monitoring closely all travellers that arrive from countries with reported cases of B117 variants. This includes the United Kingdom, Netherlands, Singapore, Turkey, the Philippines and India.
They have tested a total of 968 samples since October 2020 and have performed genome sequencing to detect the UK B117 mutation to 24 samples. The Ministry has confirmed there's no domestic transmission of the variant as of 11th January 2021.
The Ministry through the Institute of Medical Research (IMR) and the Crisis Preparedness and Response Centre (CPRC) will monitor the developments of the UK B117 mutation and will provide updates from time to time. Although this strain of COVID-19 does not cause severe symptoms, it can spread very quickly.
The public is urged to maintain good physical hygiene with frequent washing of hands, wearing a face mask and to social distance at all times in public spaces.
The UK B117 variant was first detected in early December 2020 and is believed to be spreading more rapidly than the original version. As a result, the United Kingdom announced a new tier 4 lockdown right before Christmas to contain the spread of the infection. Singapore had confirmed its first case of the strain on 24th December and it was a 17-year-old Singaporean who have returned from the United Kingdom on the 6th December 2020.
Source: SoyaCincau