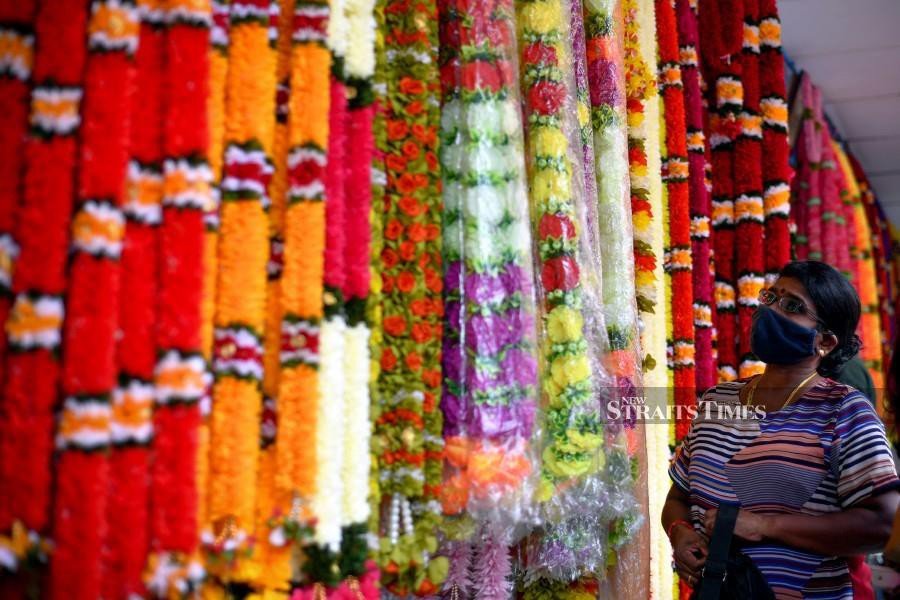 KUALA LUMPUR: The National Security Council (NSC) has announced a new standard operating procedure (SOP) for Deepavali, in accordance with the new normal in light of the Covid-19 pandemic.
Senior Minister (Security Cluster) Datuk Seri Ismail Sabri Yaakob said the SOP for the celebration was drawn after consulting the Unity Ministry as well as Hindu community leaders.
"It has been decided that Hindus will be allowed to carry out their Deepavali prayer offering ceremony at nearby temples between 7am and 12pm, only on the first day of Deepavali," he said.
This however must be done in batches of 30 devotees at a time.
The temple management must also provide a counter at the entrance for inspection, make sure that the devotees observe all the present SOPs including temperature screening, using the mySejahtera application, wearing face mask and to observe physical distancing while they are at the temple.
Ismail Sabri said the temples can have only five prayer sessions between the 7am and 12pm but are required to sanitise the vicinity after each prayer session.
"Devotees suffering from chronic diseases, the elderly and children aged 12 and below are not encouraged at the temples and the prayer ceremonies must fully comply with the SOPs issued," he said.
Meanwhile on inter state travel and house visitations this festive season, he said the rules as Hari Raya would apply.
"Interdistrict and interstate travels concerning areas and states under the Conditional Movement Control Order (CMCO) and Enhanced Movement Control Order (EMCO) are not allowed.
"For celebrations at landed residential homes, the number of close family members allowed to gather should not exceed 20 people at a time, whereas for Strata Residential houses with area less than 1,500 square foot, a maximum of 10 is allowed to gather at one time," he said.
Ismail said however for an area exceeding 2,500 square foot, there can be up to 15 people at a time.
Source: New Straits Times