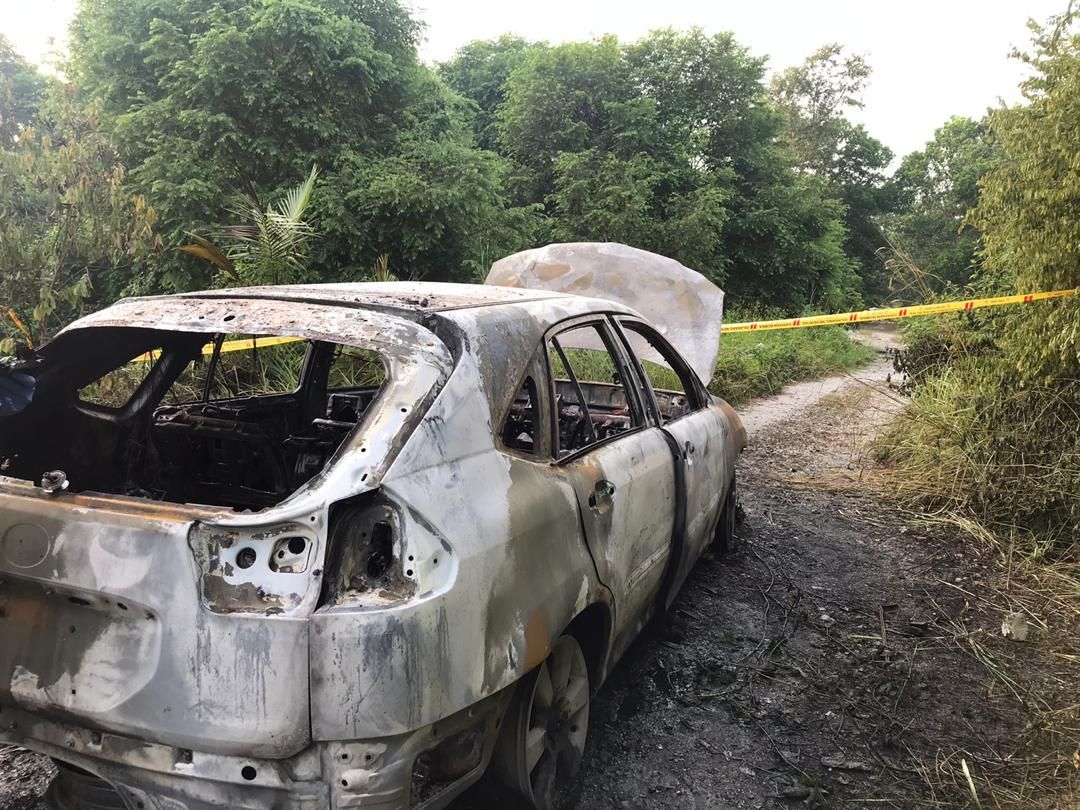 image source: the star
SEPANG: A contractor will be charged with the murder of a site engineer at Kota Warisan here.
The 42-year-old victim was slashed to death before his body was burnt in his MPV.
Selangor CID chief Senior Asst Comm Datuk Fadzil Ahmat said the investigation papers were referred to the Selangor Prosecution Director on Monday (Nov 9).
"We were ordered to charge a 42-year-old contractor on Tuesday (Nov 10). The suspect is expected to face charges at the Sepang Court Complex then. The other two men who were initially arrested will become prosecution witnesses," he said when contacted on Monday.
He said a dispute over real estate investments and insurance profits was likely to be the motive for the murder.
It had been reported earlier that the charred body of a 42-year-old man was found in a burnt MPV near Kota Warisan, Sepang on Oct 28.
Police were alerted after receiving a distress call about an explosion at around 3.30am.
The Fire and Rescue Department put out the fire and helped extricate the body of the victim.
Checks at the scene revealed burn marks 10m away from the vehicle.
Three suspects were later arrested in connection with the case, including two contractors who were believed to be friends of the victim.
Source: the star