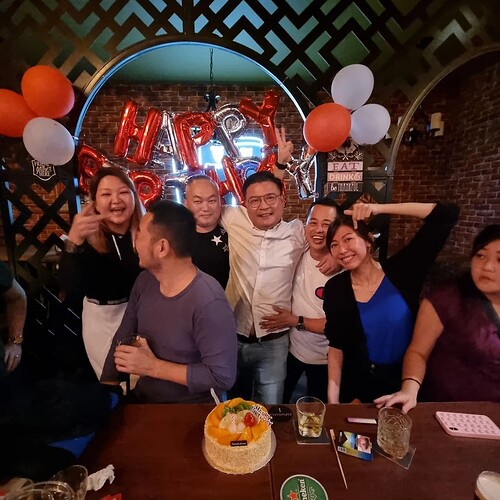 Image Source :
Facebook Papamama
Location:
No.29, Jalan Puteri 4/1, Bandar Puteri, Puchong, Malaysia
Operating Hours:
Monday - Sunday : 3:00 PM - 1:00AM
Introduction :
Papamama is a charming restaurant that takes pride in serving delectable dishes and providing a cozy dining experience. Located in Puchong, Selangor, Papamama has become a popular destination for food enthusiasts looking to indulge in a variety of mouthwatering delicacies. With a warm and inviting ambience, the restaurant offers a comfortable space where friends and families can gather to enjoy a memorable meal together.
Location and Accessibility :
Papamama is conveniently located at No. 29, Jalan Puteri 4/1 in the bustling neighborhood of Bandar Puteri, Puchong, Malaysia. The restaurant enjoys a prime location, making it easily accessible for both locals and visitors alike. Situated in a vibrant area, Papamama is surrounded by various amenities and attractions, ensuring a lively and dynamic dining experience. Whether you're arriving by car or public transportation, the restaurant offers ample parking space and is easily reachable from nearby highways and main roads.
Operating Hours :
Papamama welcomes guests to indulge in their delightful offerings throughout the week, with operating hours from 3:00 PM to 1:00 AM, Monday to Sunday. Whether you're craving a late lunch, a satisfying dinner, or a late-night snack, Papamama has got you covered. The extended operating hours allow diners to enjoy their delectable menu items at their preferred time, making it a perfect spot for a casual get-together with friends, a family outing, or a late-night craving fix.
What to expect :
Customers visiting Papamama can expect a delightful dining experience filled with a wide range of menu options that cater to various preferences. The restaurant is known for its delicious and flavorful dishes, showcasing a fusion of Asian and Western flavors. From appetizers to main courses and desserts, Papamama offers a diverse selection of dishes crafted with quality ingredients and skillful culinary techniques. Customers can expect friendly and attentive service from the staff, ensuring a pleasant dining experience. The restaurant also provides a comfortable and inviting ambience, perfect for both casual and special occasions.
Conclusion :
In conclusion, Papamama is a highly recommended restaurant in Puchong, Malaysia, offering a delightful fusion of Asian and Western flavors. With its diverse menu, friendly service, and comfortable ambience, it provides a memorable dining experience for customers.