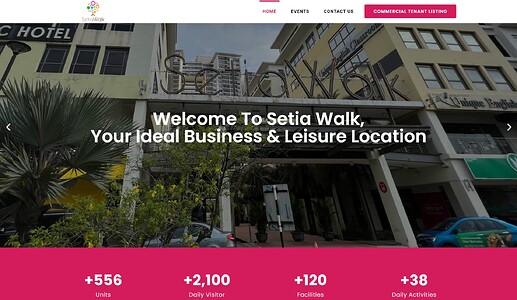 Setia Walk Commercial Listing, the ultimate destination for all your commercial property needs in the vibrant Setia Walk neighborhood. This newly launched website aims to revolutionize the way you explore and find the perfect commercial spaces in this bustling hub. With a user-friendly interface and comprehensive listing of available properties, we make it easy for entrepreneurs, business owners and investors to discover their ideal retail shops, offices and more.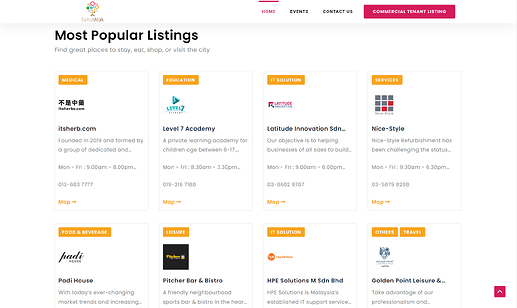 The website features detailed descriptions, high-quality images and essential information about each property, empowering you to make informed decisions. Whether you're a startup seeking a prime location or an established business looking to expand, Setia Walk Commercial Listing is here to simplify your search. Trust us to connect you with the right commercial spaces that match your unique requirements. Start exploring now and unlock endless possibilities for your business success.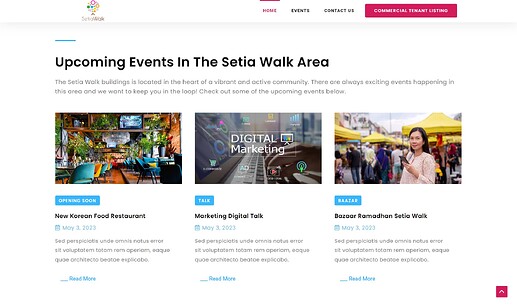 Stay up-to-date with the latest and upcoming events at Setia Walk Commercial Listing. This newly launched website is designed to keep you informed about the vibrant events happening in and around Setia Walk. From networking sessions and industry conferences to product launches and workshops, we curate a comprehensive calendar of events that cater to professionals, entrepreneurs and business enthusiasts. With just a few clicks, you can access event details, schedules, and registration information. Be in the know and seize every opportunity to connect, learn, and grow your network. Don't miss out on the exciting events that could shape your business journey. Visit our website regularly and stay ahead of the curve with Setia Walk Commercial Listing.
Here's the website link for visit : Setia Walk Commercial Listing