PRESENT MODERN OUTLOOK AT 150th Cafe in Malaysia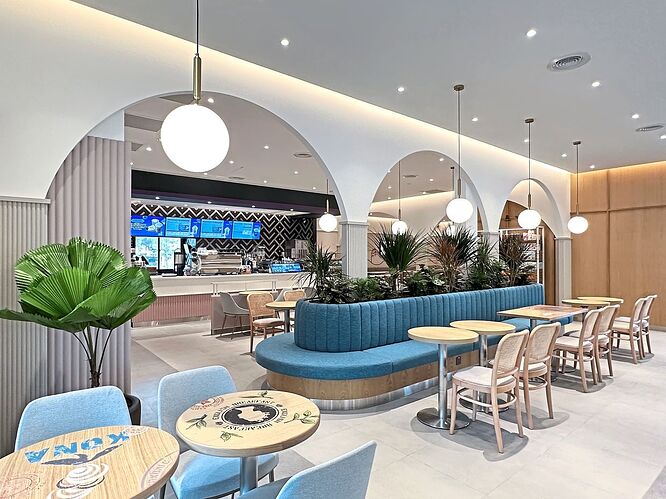 HAVING celebrated its silver jubilee in September last year, The Coffee Bean and Tea Leaf Malaysia steps towards another milestone in its 25-year history by opening its 150th cafe in Malaysia.
Located in Sierra Fresco in Bandar 16 Sierra, Puchong in Selangor, the new cafe stands as a testament to the brand's continuous dedication to bringing authentic flavours to diners across the country.
On the opening of the cafe, its managing director Mohamed Amar Shah said in a statement: "Ever since we've made Malaysia our home with the first-ever The Coffee Bean and Tea Leaf cafe back in 1997, we have continued to uphold our commitment to delivering a unique experience in every cup or on every plate.
"In turn, we are grateful to have our passion reciprocated by Malaysians, who continue to support us in making our cafes a space of community.
"The opening of our 150th cafe is a commitment from us to continue nurturing this relationship with our customers in Malaysia."
The 260sq m eatery at Sierra Fresco features a large seating area that can accommodate up to 110 customers and visitors. This space includes a community table for eight.
Its modern interior design takes on an open space concept, with arches featured prominently in its architecture.
Southern Californian motifs pay tribute to the brand's roots while complementing the cafe's sunshine-like lighting, creating a warm and inviting ambience.
The brand is welcoming diners to its "Explore the Heart of Raya" promotion with seasonal beverages including Vanilla Cardamom Cold Brew Coffee and Cardamom Oat Milk Macchiato, Mangoes and Cream Ice Blended and Mangoes and Cream Cold Brew Tea.
The seasonal menu also features locally-inspired The Straits and Pine-Lemon Sugee cakes, while other delectable dessert selections are the Midnight Chocolate cake, Mangoes and Cheese Tart and Cinnamon Raisin Swirl.
Alongside this, Middle-Eastern inspired flavours are available with Fattoush Salad, Hummus with Tortilla Chips, Chicken Shawarma and Baklava Delight.
Source: thestar