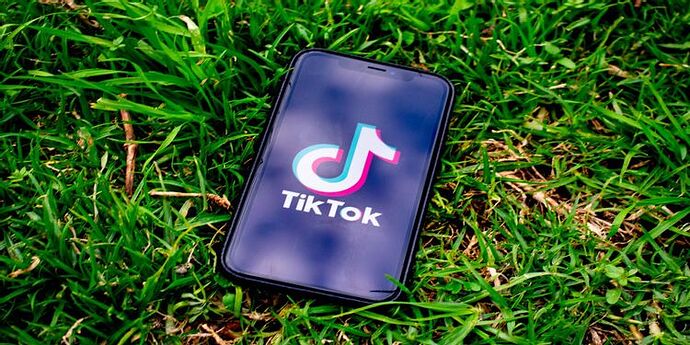 Cloudflare's list of the most popular domains is an important metric as it provides insight into where most internet users flock to. 2021's list of popular domains is interesting as it shows TikTok has overtaken Google as the most popular domain for the first time.
Here's everything you need to know…
Cloudflare Reveals the Top 10 Domains of 2021
Cloudflare has released the list of the top 10 most popular domains of 2021. In a blog post, Cloudflare data showed that TikTok rose from number seven between September and December 2020 to become the most visited domain globally.
According to Cloudflare:
"The top trending domains are calculated based on a combination of domain popularity, the percentage change in traffic patterns, and the change in rank over the selected time period."
The data also excludes content servers and "domains categorized as pornography."
The Most Popular Domains of 2021
TikTok took the number one spot, dethroning Google, the top domain between September and December 2020.
The platform's rise to the top is huge considering that it was up against Google.com with all of its subsidiaries, including Maps, Translate, Photos, Flights, Books, and News, to name a few.
Image Credit: Cloudflare
Here is the full list of the top 10 most popular domains of 2021 according to Cloudflare:
In a blog post, Cloudflare says TikTok first held the top position on February 17, 2021, for a day. However, starting from August 10, 2021, TikTok stayed on top for most days.
It also surpassed other American tech behemoths, the likes of Facebook, Microsoft, Apple, Amazon, and Netflix. WhatsApp ranked number 10, which isn't surprising as it has become one of the most popular instant messaging apps.
RELATED:What Is WhatsApp, And Why Is It So Popular?
While TikTok found its way to the top, the rest of the list remained largely unchanged except for adjustments to accommodate the new popular kid on the block. Netflix had the hardest fall yet, dropping from fifth in late 2020 to rank seventh, a slot above YouTube.
Instagram didn't make it to the top 10 this time, but WhatsApp's sister platform made an entry.
TikTok's Heyday Continues
TikTok took the internet by storm partly due to its well-optimized algorithmic-driven recommendations. The platform also brought a completely new format to consume content, which other platforms have embraced.
With TikTok ranking as the most popular domain for the first time in 2021, it seems its popularity will only continue to grow.
source: makeuseof