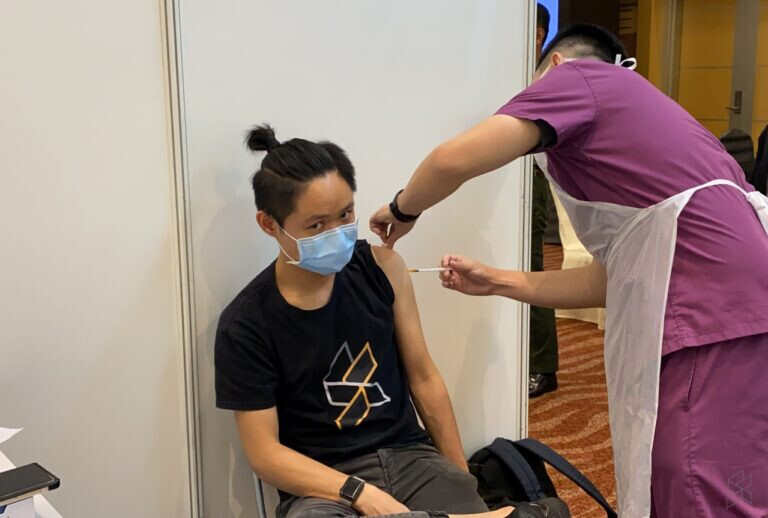 During today's media briefing, vaccine coordination minister Khairy Jamaluddin has revealed Operation Surge Capacity to accelerate COVID-19 vaccination in Kuala Lumpur and Selangor. The COVID-19 Immunisation Task Force aims to vaccinate everyone aged 18 years and above in the Klang Valley with at least one dose by 1st August 2021.
At the moment, there are 6.1 million registered adults in Kuala Lumpur and Selangor and a total of 3.5 million have received at least one dose as of 15th July. A total of 1.3 million adults will be vaccinated from now until 25th July and the remaining 1.3 million adults will get their jabs from 26th July until 1st August.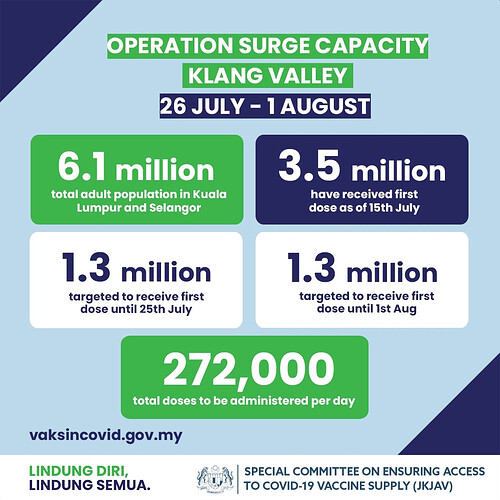 For the final batch of 1.3 million people, 250,000 doses will be handled by Selvax, Selangor's vaccination programme. To speed up vaccination, the CITF will increase its PPVs from 180,000 vaccinations per day to 272,000 per day by the end of July 2021.
Khairy shared there are still 11% of adults in the Klang Valley that haven't registered for the national immunisation programme. After Operation Surge Capacity is completed, the CITF will allow walk-ins for all remaining adults that have yet to be vaccinated in KL and Selangor.
Source: SoyaCincau