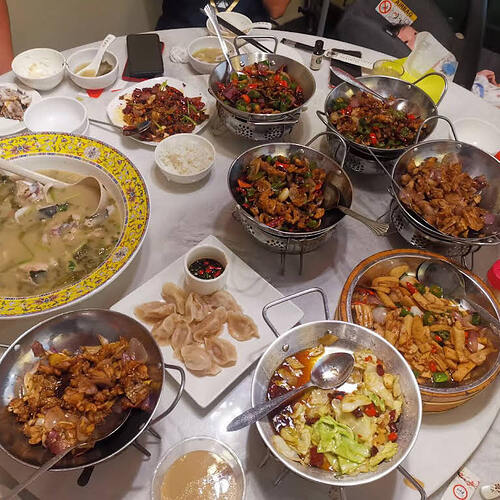 Location:
38, Jalan Puteri 2/4, Bandar Puteri, 47100 Puchong, Selangor
Operating Hour:
Monday - Friday, 11 am–10 pm
Introduction:
Welcome to Chuan Yue Shi Fu Restaurant in Puchong, where the aromas of authentic Sichuan cuisine beckon you to a culinary adventure. Nestled in the heart of Puchong, our restaurant is a testament to the bold and fiery flavors of Sichuan province, promising an unforgettable dining experience for spice enthusiasts and food lovers alike.
What to Expect:
At Chuan Yue Shi Fu, brace yourself for a tantalizing journey through the piquant and robust flavors of Sichuan cuisine. Expect dishes infused with aromatic spices, chili peppers, and the signature Sichuan peppercorns, creating a symphony of tastes and textures. From mouth-numbing Mapo Tofu to sizzling hotpots loaded with fresh ingredients, every dish is a bold expression of the authentic Sichuan culinary tradition. Anticipate a dining experience that tingles your taste buds and leaves you craving for more.
Conclusion:
In conclusion, Chuan Yue Shi Fu Restaurant @ Puchong is a haven for spice enthusiasts and lovers of bold flavors. With its commitment to preserving the genuine essence of Sichuan cuisine, coupled with warm hospitality and a vibrant ambiance, the restaurant ensures that every visitor embarks on a flavorful adventure.