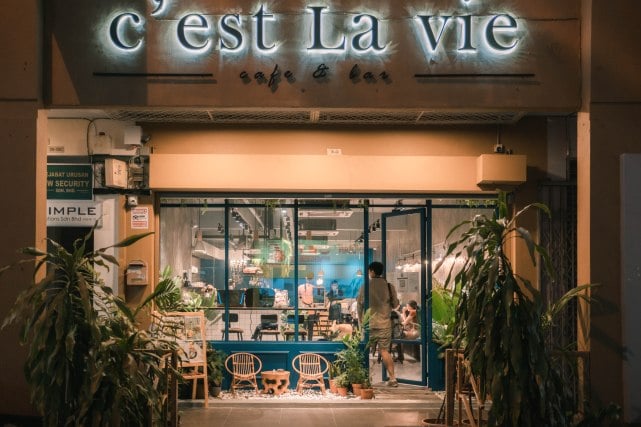 Location:
9-1, Jalan Kenari 17f, Bandar Puchong Jaya, 47100 Puchong, Selangor
Operating Hour:
Monday 12–9 pm
Tuesday 12–9 pm
Wednesday Closed
Thursday 12–9 pm
Friday 12–10 pm
Saturday 12–10 pm
Sunday 12–10 pm
Introduction:
Step into the cozy ambiance of c'est la vie café @ Puchong, where every cup of coffee tells a story and every corner exudes warmth. Nestled in the heart of Puchong, our café welcomes you with open arms to indulge in the perfect blend of aromatic coffee, delectable treats, and a tranquil atmosphere.
What to Expect:
At c'est la vie café, expect more than just a coffee shop experience. Anticipate the rich aroma of freshly brewed coffee beans, the tantalizing sweetness of pastries, and the friendly chatter of fellow patrons. Whether you're seeking a quiet corner for work, a place to catch up with friends, or a cozy atmosphere for reading, our café offers a haven where you can expect exceptional beverages, delightful snacks, and a moment of respite from the bustling world outside.
Conclusion:
In conclusion, c'est la vie café @ Puchong invites you to embark on a sensory journey where taste, aroma, and ambiance converge. With a dedication to quality and a commitment to providing a welcoming environment, our café promises not just a caffeine fix, but an experience. Come, sip, savor, and unwind; let the essence of good coffee and good company envelop you. Your visit to c'est la vie café is not just a stop but a memorable pause in the rhythm of life.