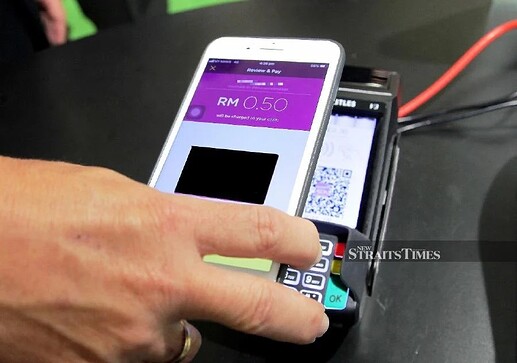 KUALA LUMPUR: All facilities under the Health Ministry will go cashless starting Oct 1.
All payments can be made using debit cards, credit cards and e-wallets.
Cash payments would only be allowed if the customer does not have any e-payment mode or bank account.
In a circular dated June 21, the ministry's secretary-general, Datuk Harjeet Singh, said the move was in line with the Health Ministry's Anti-Corruption Plan 2021-2022, which had outlined the initiative for cashless payment at its health facilities to prevent leakages in government revenue.
The move was also in line with the 2021 Malaysian Digital Economy Blueprint, which had stipulated that all agencies at Federal and state levels must use cashless payment as an effective transaction method by this year.
"The implementation of cashless payment at Health Ministry facilities is expected to bring positive outcomes.
"Among them are reducing the risk of leakages of public money and improving the efficiency of revenue management at the counter, which is faster, easier and safer.
"It is also to reduce costs and work process in matters related to revenue collection at the 'pusat tanggungjawab (PTJ)' level and to reduce the risk of Covid-19 infection at the payment counter."
The circular also stated that all state health departments must take steps to ensure smooth operation of cashless payment at their respective facilities.
"These include identifying PTJs for the implementation of cashless payment using terminal-point-of-sale (TPOS) and DuitNow; identifying the number of counters that need to be equipped with TPOS, and ensuring the person-in-charge at the counter is trained to use TPOS.
"All state health departments must also ensure that 95 per cent of the transactions are via cashless payment at the respective health facilities."
Source: New Straits Times