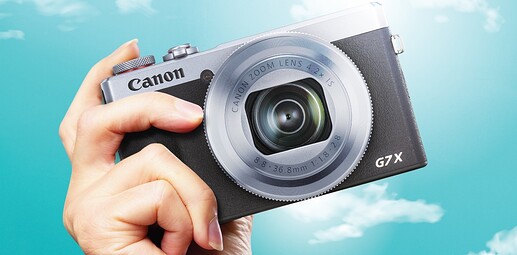 In conjunction with National Camera Day on 29 June, Canon is hosting an array of events to celebrate. They include online workshops to learn photography skills from professionals, several mid-year deals, and a scavenger-like "Guess The Camera" contest where ten winners would receive prizes that include Canon EOS 5D Mark IV miniature cameras.
"Guess The Camera"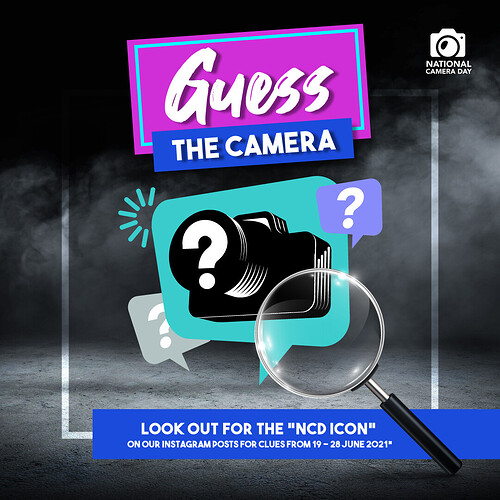 From now until 2 July, you can partake in the "Guess The Camera" contest on their Instagram account. Participants need to follow the account, then look out for the "National Camera Day icons"—which can be seen on the top right of the image above—on their Instagram postings from 19 June to 28 June 2021.
Once you've spotted the icons, you'd need to take note of the clues that could aid you in guessing the featured camera model. The clues could be on the visual or in the caption of the Instagram post.
Once you've figured out the featured camera model, you'd need to comment your answers on the official "Guess The Camera" submission post that they will be posting on 29 June 2021. You'd also need to write a simple line telling Canon "How Photography Has Changed Your Life"—along with the hashtags #CanonMalaysia and #CanonNCD.
Submissions for entries will close on 2 July 2021. A total of ten winners would stand a chance to win Canon EOS R T-Shirts and Canon EOS 5D Mark IV miniature cameras. But take note that those "miniature cameras" aren't exactly real cameras—they're just tiny replicas.
Zoom Workshops
Canon is also celebrating National Camera Day by hosting a series of online workshops via Zoom. A few of the workshops have already taken place, but there are a few coming up—including a Landscape Photography workshop on 25 June, a Wedding Photography workshop on 26 June, and a Food Macro workshop on 27 June.
The workshops are open to everyone via registration. You're able to register for free here.
Wondr-EOS Mid-Year Deals
The month of June is also when you can get a few deals on some Canon gear. With the promos, you're able to get purchase-with-purchase deals when you buy full-frame mirrorless cameras like the EOS R5.
You can also get free gifts like an SD card and a camera bag when you purchase some other cameras on promo. For more information on the promotions, you can visit their website. The deals will end on 30 June 2021.
"Through the celebration of National Camera Day, it is with hope that Malaysians not only re-discover the importance of cameras and photography in our daily lives but also appreciate the memories or stories that these pictures can tell—otherwise indescribable with words," said Andrew Koh, President and CEO of Canon Marketing Malaysia.
Canon's National Camera Day runs from now until 2 July 2021. You can learn more through their Facebook page, and Instagram page.
Source: SoyaCincau