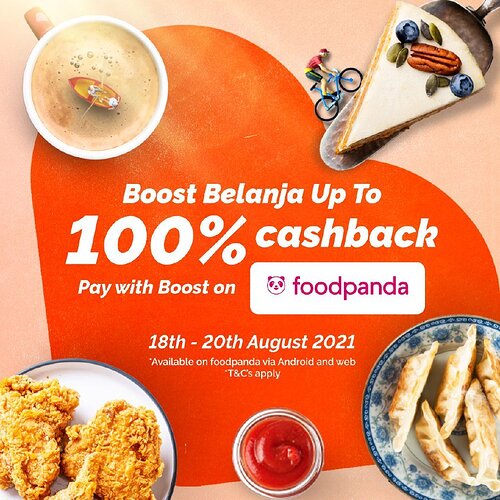 KUALA LUMPUR: Boost and foodpanda have partnered to feature the homegrown eWallet in the food and grocery delivery platform.
Customers will now be able to go cashless and pay for their meals with Boost on foodpanda's website or Android mobile app.
This partnership makes Boost the first eWallet payment option on foodpanda.
Boost chief executive officer Sheyantha Abeykoon said Malaysians had embraced a digital lifestyle, becoming dependent on digital service providers to meet their daily needs and lifestyle necessities.
"We are thrilled to have foodpanda as our new partner. They will help expand Boost's offerings in the food delivery segment and enable Boost to provide Malaysians with an essential toolkit for all their offline and online needs," she said in a statement today.
Foodpanda managing director Sayantan Das said the partnership allowed the company to bring flexibility to its customers by enhancing its platform to include Boost as the first eWallet payment option.
"We are always looking for ways to offer our customers even more convenience. This new partnership will allow us to better serve our customers with a more seamless ordering and transacting experience, while continuing to be there for Malaysians in delivering food, groceries and daily essentials right to your doorstep seven days a week," said Sayantan.
The partnership between Boost and foodpanda will continue to be explored with new features, deeper in-app integration and interoperability already in the pipeline as both companies look to enable more Malaysians to enjoy a better digital lifestyle.
Source: New Straits Times