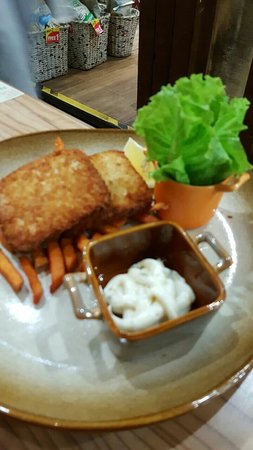 Image source: TripAdvisor
Location:
J-06-G, Setia Walk, Jalan Bandar 2, Pusat Bandar Puchong, 47160 Puchong, Selangor
Operating Hour:
Monday - Saturday 11:00am - 8:00pm
Introduction:
Welcome to BMS Organics Setiawalk @ Puchong, a sanctuary of health and wellness nestled in the heart of the vibrant Setiawalk neighborhood. Our establishment is more than just a restaurant; it's a commitment to wholesome living and nourishment. Step into our oasis where organic goodness meets culinary delight, promising a holistic experience for both your taste buds and well-being.
What to Expect:
At BMS Organics Setiawalk, expect a delectable journey through a menu crafted with organic, fresh, and locally sourced ingredients. Indulge in a variety of nutrient-packed dishes, ranging from vibrant salads and hearty soups to flavorful mains and guilt-free desserts. Our menu caters to diverse dietary preferences, ensuring a satisfying experience for vegans, vegetarians, and health-conscious diners. Anticipate not just a meal, but a holistic approach to dining that nurtures your body and soul.
Conclusion:
In conclusion, BMS Organics Setiawalk @ Puchong is a haven for those seeking nourishment in its purest form. With an emphasis on organic ingredients, balanced nutrition, and culinary creativity, our restaurant provides more than just a healthy meal; it offers a lifestyle. Whether you're on a health-conscious journey or simply appreciate the goodness of organic cuisine, our doors are open to provide you with an enriching culinary experience.