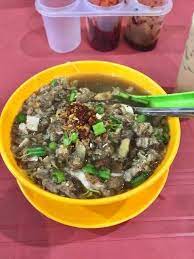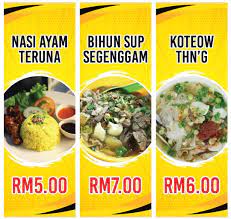 Location:
Jalan Indah 3, Taman Puchong Permai, 47100 Puchong, Selangor
Operating Hours:
Everyday : 12.00pm - 11.00pm ( Tuesday : closed)
Contact
013-451 3340
Introduction
Bihun Sup Utara Daging Segenggam Restaurant is a hidden gem located in Puchong Permai that specializes in serving delicious Bihun Soup Utara with a generous portion of meat. If you're a fan of hearty and flavorful soups, this place is definitely worth a visit.
Location and Accessibility:
Bihun Soup Utara Daging Segenggam Restaurant is conveniently situated in the heart of Puchong Permai, making it easily accessible for both locals and tourists. The restaurant can be found at Jalan Indah 3, Taman Puchong Permai where it is located next to traffic light junction. The parking was limited and quite busy at here.
Operating Hours:
The restaurant operates from 11.00 am to 11.00 pm on everyday except Tuesday. This allows visitors to enjoy their delectable Bihun Soup Utara Daging Segenggam during both lunch and dinner hours.
What to Expect:
The restaurant's interior features a simple and clean design, providing a comfortable environment to enjoy your meal. The menu primarily revolves around their signature Bihun Soup Utara, which is known for its rich, aromatic broth and a generous serving of tender meat.
Conclusion:
Bihun Soup Utara Daging Segenggam Restaurant at Puchong Permai is a must-visit for soup lovers seeking a flavorful and comforting dining experience. The star of the show, the Bihun Soup Utara, is a delectable combination of robust flavors and tender meat, leaving a lasting impression on your taste buds. Whether you're looking for a quick lunch or a satisfying dinner, this restaurant is sure to deliver a delightful dining experience.