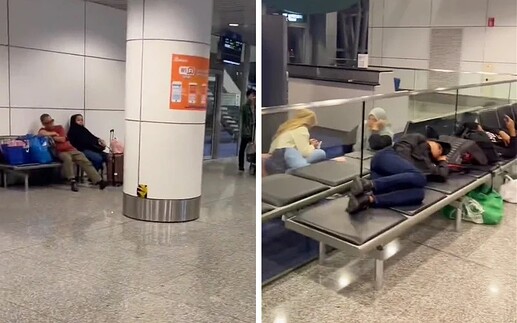 PETALING JAYA: Transport minister Loke Siew Fook has called for budget airline Batik Air to be held accountable for an eight-hour delay for a flight to Kuching which resulted in passengers being stranded at KLIA on Friday night.
He was responding to one of the passengers, Firdaus Jailan, who posted a video on social media, which has gone viral, about the incident involving Batik Air, formerly known as Malindo Air.
"I have contacted the management of the airline. They will reach out to all passengers affected to apologise and take responsibility," Loke said on Twitter.
Firdaus had taken to Twitter to ask Loke to "do something" about the airline operator, adding that Batik Air had treated its passengers poorly and did not prepare them for the delay.
"Delayed from 11pm to 6am, (passengers left to wait) in a cold airport like this? Please do better," he said.
Firdaus' video, which has received more than 182,000 views and 1,200 likes, showed stranded passengers sleeping on benches near the departure gate at KLIA.
He said in the video that not even one airline staff could be seen.
"We were just left in the dark," he said.
Firdaus said he was informed that the flight would be delayed until 2am.
When he asked if there would be any further delays, he said he was assured by airline staff that the plane would depart as scheduled.
He said that had he known there would be such a long delay, he would have checked in later so he could rest in a hotel.
Source: Free Malaysia Today