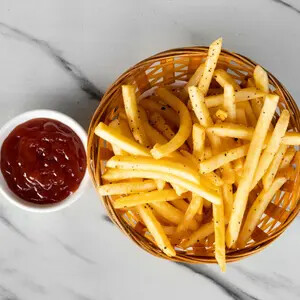 Image Source: FoodPanda
Location:
16, Jalan Merbah 2, Bandar Puchong Jaya, 47100 Puchong, Selangor
Operating Hour:
Monday-Sunday 12 pm–2 am
Introduction:
Welcome to Barcode Premium Cafe & Restaurant in Puchong, where culinary innovation meets cozy ambiance. Step into a realm of delightful tastes and aesthetic pleasures. Our establishment is more than just a cafe; it's a gastronomic experience tailored for the discerning palate.
What to Expect:
At Barcode Premium Cafe & Restaurant, expect a fusion of flavors that will tantalize your taste buds. Our menu is a masterpiece, combining locally sourced ingredients with international culinary techniques. From artisanal coffees to gourmet entrees and decadent desserts, each dish is meticulously crafted to provide a memorable dining experience. Anticipate an atmosphere of sophistication and hospitality, where every detail is designed to enhance your culinary journey.
Conclusion:
In conclusion, Barcode Premium Cafe & Restaurant in Puchong promises a feast for the senses. With our dedication to exceptional cuisine and a welcoming environment, every guest can expect an unparalleled dining adventure. Join us and indulge in the artistry of flavors, where every meal tells a story and every moment is savored. Your visit to Barcode is not just a meal; it's a celebration of taste, quality, and the joy of dining.